Unlock Your Creativity: How to Easily Convert MP4 Files into Stunning Animated GIFs
Unleash your creativity and bring your ideas to life with animated GIFs! Many of us have seen and shared GIFs on social media, but do you know how to make your own GIFs? Reading this article, you will know how to easily convert MP4 files into stunning animated GIFs with a few easy steps. By learning this, you can bring your ideas to life and create engaging visuals with minimal effort. It's an easy way to add some color and motion to your projects and make them stand out from the crowd. So, let's get started and learn how to quickly and easily convert MP4 files into GIFs in three ways!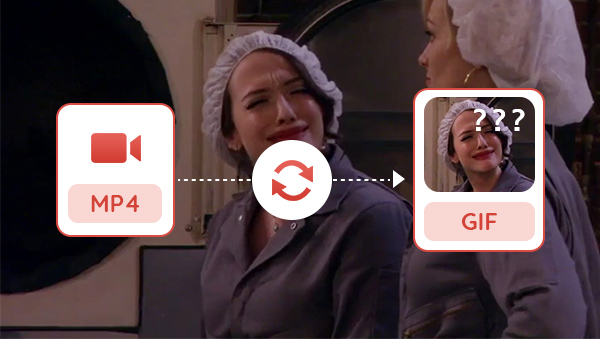 Part 1: How to Convert MP4 to GIF
Method 1: Convert MP4 to GIF with Convertio
Convertio is an online free MP4 to GIF converter. It's a convenient tool for transforming videos from one format to another. The conversion process is fast and easy. To convert MP4 video to GIF, users just need to upload the desired MP4 file or import from Google Drive or Dropbox, set the output format as GIF, and click "Convert" to start the transformation.
Although using Convertio to convert MP4 to GIF is very simple, it seems to be only suitable for conversion between two formats and not so useful if you want to use it to make interesting animated GIFs, since it does not support any video editing functions such as cutting, cropping, or adding text to the video. Moreover, judging from its effect, the quality of the converted GIF image is more compressed than other tools.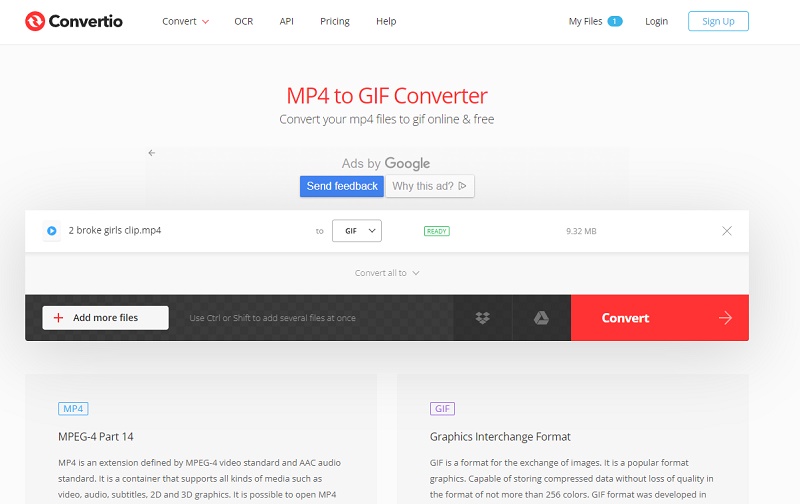 ---
Method 2: Convert MP4 to GIF with CloudConverter
CloudConverter is a comprehensive online conversion tool that is not only limited to video conversion but also a converter of images, eBooks, documents, and more. Using CloudConverter to convert MP4 to GIF is also very easy, just click to select the file to upload the video to be converted, the tool supports importing videos from your computer, link, Google Drive, Dropbox, and OneDrive, then select to convert to GIF. The advantage of using this tool is that it supports batch conversion, as well as trimming, adding watermarks, and other functions. However, when using the trimming feature, users can only manually enter the start and end time, and cannot visually trim the video, which is not so convenient.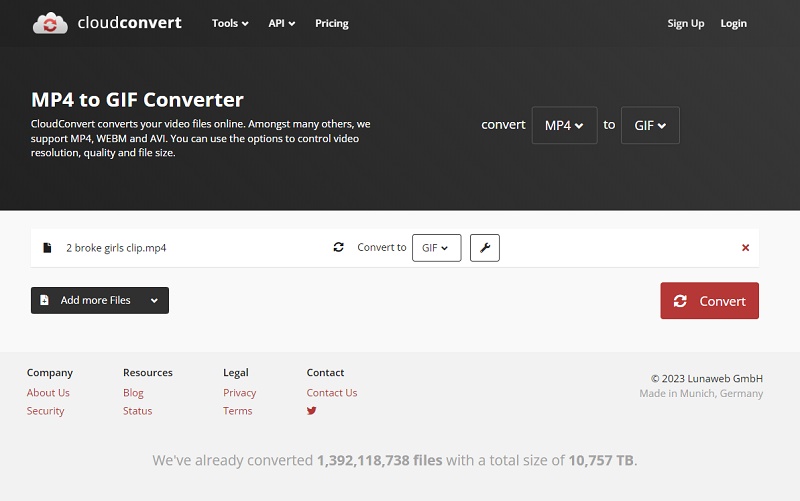 ---
Method 3: Convert MP4 to GIF with Any Video Converter
Is there an MP4 to GIF converter that supports one-stop video editing and converting video formats? Well, Any Video Converter is such a program that meets your need. It is a free and powerful tool that collects video converter, cropper, merger, video downloader, GIF maker, and other tools in one. Its user-friendly interface makes it a breeze to use, even for those who don't have much experience with video conversion.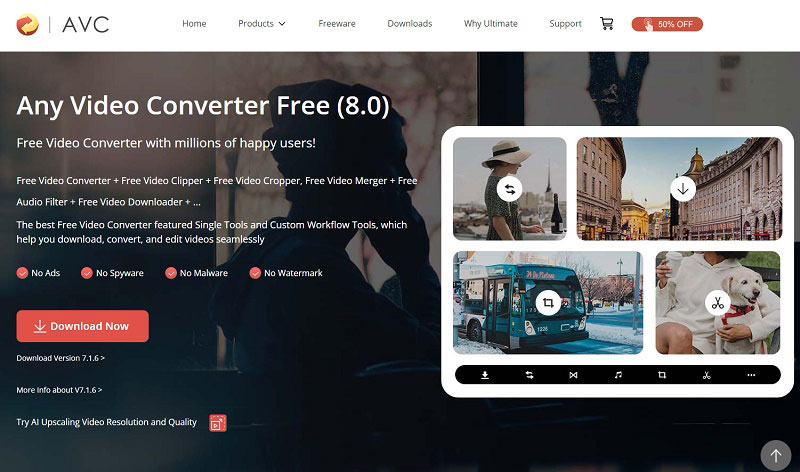 ---
Part 2: How to Convert MP4 Files to GIFs with Any Video Converter Free
Converting MP4 videos to GIF with Any Video Converter is so easy and here is the step-by-step tutorial.
Features of Any Video Converter
Convert videos or images to GIFs
Convert videos between any formats freely
Download videos and music from 100+ sites
Cut or trim a video into segments
Crop video file to delete unwanted portions
Merge multiple clips into one video
Adjust audio volume and add audio effects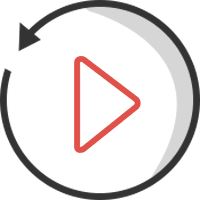 Step 1
Install Any Video Converter
Download and run Any Video Converter.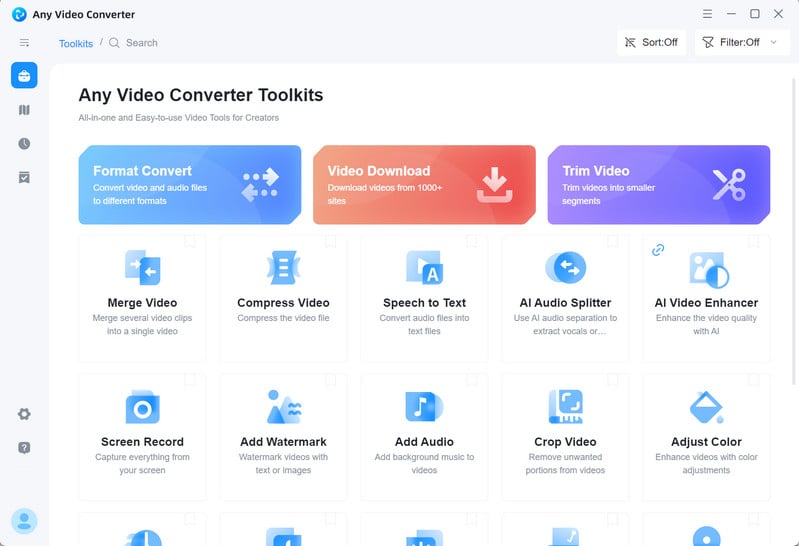 The first thing to create a GIF from a video is to capture what you need from the video to generate a video clip. If you already have the clip ready, then just click on GIF Maker to upload the MP4 file. If you are not ready, then here are three tools for you to use.
The first is the Video Downloader, which you can use to download videos from various websites for free by copying and pasting the URL, or directly dragging the video from Chrome or Firefox to the list box.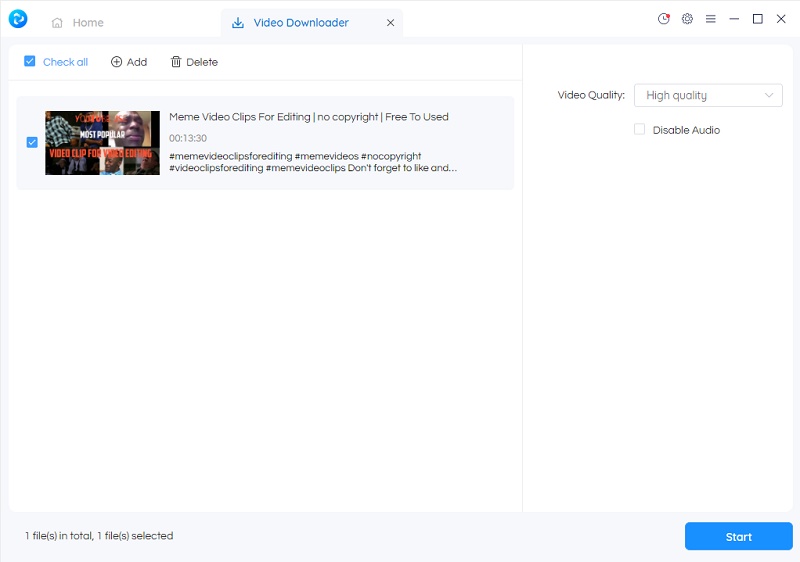 The second is the Video Cutter, which you can use to cut the clips you need to convert into GIFs.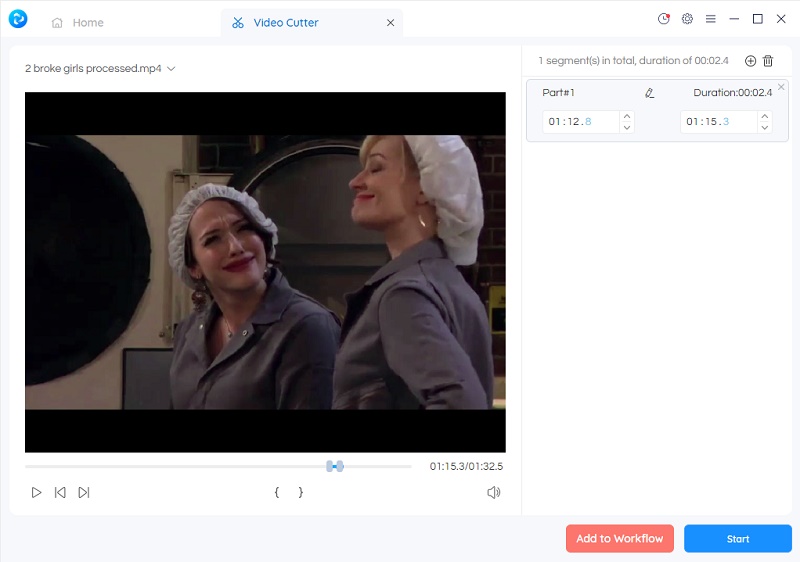 And the third is the Video Cropper, which can be used to crop the video and remove the unwanted portion.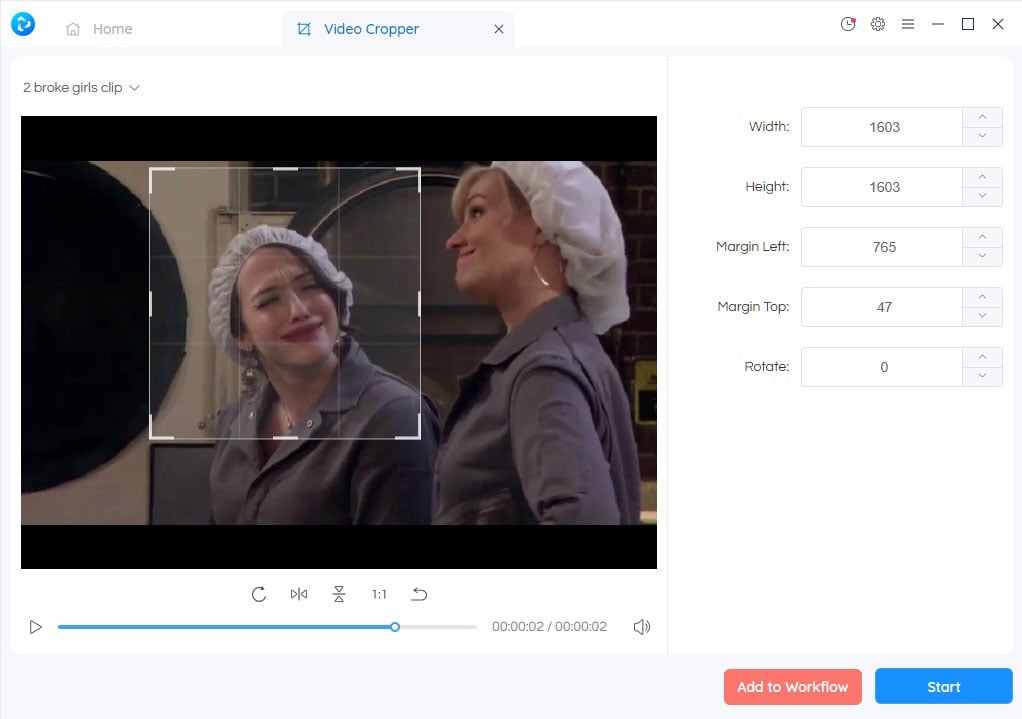 Step 3
Upload the Fragment to GIF Maker
Click the GIF Maker and upload the file. Please note that when uploading the MP4 videos, switch the format to video files first, or you couldn't locate the MP4 file on your computer.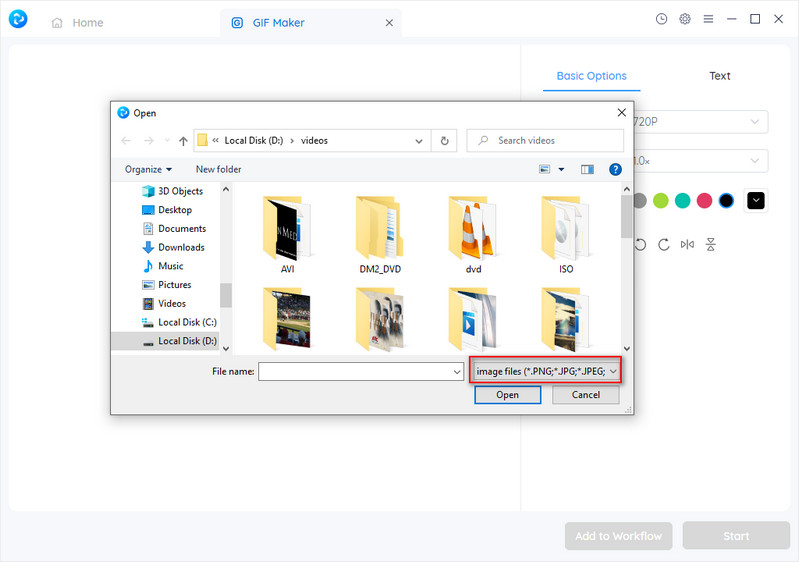 After uploading the clip to the GIF Maker, you can now add the effect as you wish to make the GIF more attractive. There are some basic options to allow you to change the size, speed, and back color of the GIF, rotate and flip it, as well as add text.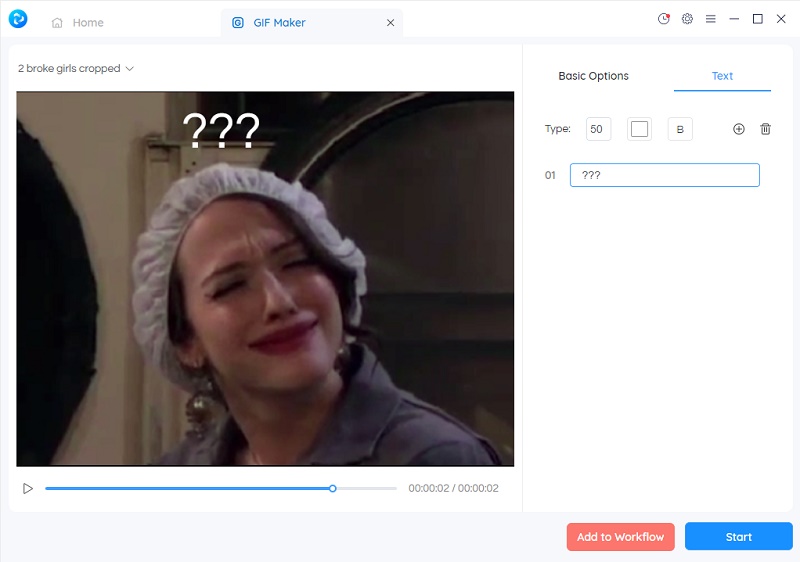 After the edition is finished, you can start to convert your MP4 clip to GIF.
Video Tutorial: How to Convert MP4 to GIF
---
Part 3: Frequently Asked Questions on Google
How do you turn a video into a GIF?
To convert videos to GIFs, you need the help of third-party tools. Using Any Video Converter to turn a video into GIF, you only need to upload your video to GIF Maker and start the conversion directly. Additional widgets can be used for editing if desired.
What is the best MP4 to GIF Converter?
Any Video Converter is the best and the most useful MP4 to GIF converter that allows users to download, cut, crop, and convert MP4 video to GIF totally for free. What's more, it is constantly refining existing tools and will add more tools in the future.
Can you convert any file format to GIF?
Yes, almost any video or image format can be converted to GIF. Common image formats like JPG, PNG, and WebP, as well as video formats like AVI, MP4, MOV, WMV, etc. are all supported by Any Video Converter. If there are formats that are not supported, you can also convert them to a commonly used format using Any Video Converter.
---
Conclusion
Now you have known how to convert MP4 to GIF in three ways, each of which has pros and cons. Among them, Any Video Converter can meet all your demand in one-stop. Download it and create your own GIFs for free right now.
---
Highly Recommended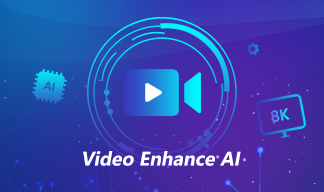 AVCLabs Video Enhancer AI
AVCLabs Video Enhancer AI is an AI-based video enhancement software to upscale video from 480p to 1080p, 1080p to 4K, and up to 8K. With AVCLabs Video Enhancer AI, you can upscale low-res videos to high resolution and bring your old videos a stunningly new look.
Learn More


Video Converter

DVD Converter

Video Editor

Enhance Video Quality

Enhance Image Quality

Remove Objects