Text Remover from Image: How to Remove Text or Fix Imperfections with Inpainting Technology
Removing text or objects from an image with a pure background is a straightforward task, as there's no concern about altering the background. This can be achieved easily using the built-in photo editor on your phone. However, when the text or objects are situated on a complex background, the challenge goes beyond simply erasing them. It involves both removing the unwanted elements and reconstructing the parts that were originally covered. Therefore, this article aims to introduce you to the technology and tools that can assist you in effectively removing any unwanted objects, text, watermarks, people, or imperfections without compromising the integrity of the image background.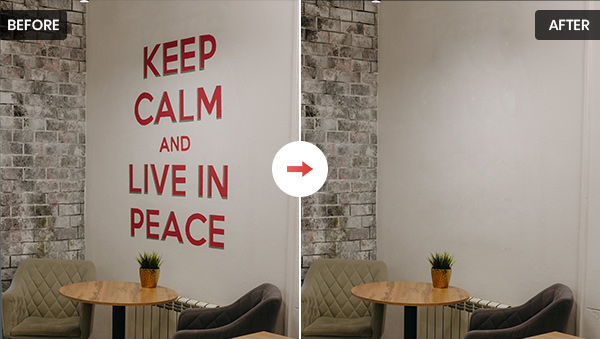 Part 1: Understanding Inpainting Technology
Inpainting technology is a digital image processing technique used to restore or reconstruct missing or damaged parts of an image. It achieves this by leveraging information from surrounding pixels to fill in the gaps. Here are some of the applications of inpainting technology:
Image restoration: Restore old or damaged photographs, addressing issues like tearing, fading, or scratching.
Object removal: Inpainting technology is capable of eliminating unwanted elements from images, such as watermarks, logos, or graffiti.
Image completion: It can seamlessly complete partially erased or obscured images, making them whole.
Image creative editing: Inpainting technology allows for creative image manipulation by adding or removing elements.
Numerous programs are capable of reconstructing missing or damaged sections of digital photos. One widely recognized tool for this purpose is Adobe Photoshop. However, this article will shift its focus away from these well-known and relatively complex tools and instead introduce more user-friendly AI and online free alternatives.
---
Part 2: Desktop Text Remover —— AVCLabs PhotoPro AI
AVCLabs PhotoPro AI is a user-friendly AI photo editor with seven distinct AI models, each designed to address specific image quality issues. These models include Inpaint AI, Matting AI, Enhance AI, Stylize, Colorize, Upscale, and Color Calibration. The latest update of AVCLabs PhotoPro AI introduces a new Inpaint model, allowing users to easily remove unwanted objects from photos with remarkable precision and impressive results, as stated on its official website. This comprehensive tool caters to users of all skill levels, making it accessible for those with minimal photo editing experience.
Key Features of AVCLabs PhotoPro AI
Remove unwanted objects, text, watermarks.
Upscale photos up to 3x, 4x without losing quality.
Enhance photo quality with advanced technology.
Colorize B&W photos to make it come to life again.
Change the style of image to create unique look.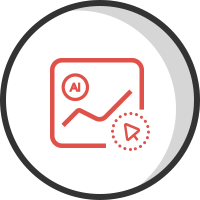 ---
How to Remove Text and Objects with AVCLabs PhotoPro AI
Removing text with AVCLabs PhotoPro AI is straightforward. You can do it in just three steps.
Step 1
Launch AVCLabs PhotoPro AI and Upload the Image
AVCLabs PhotoPro AI is available on Mac and Windows systems. Download this text remover from its official website and install it. It is not a 100% free program but offers free trials with a watermark. Once you purchase it, you can remove the watermark and enjoy free updates.
Launch AVCLabs PhotoPro AI and click the Browse button or drag and drop to upload an image.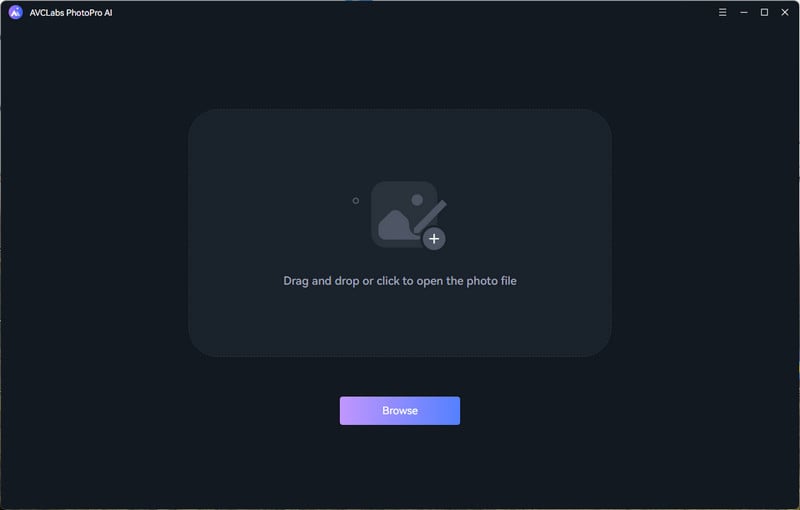 Step 2
Cover the Text with the Brush Tool
Click the Brush Tool on the left, left-click to highlight the text and right-click to erase it. You can customize the brush size to match the object, and enhance selection precision.
(Note: The "Watermark" texts added for showing the Inpaint effect, it is copyright free)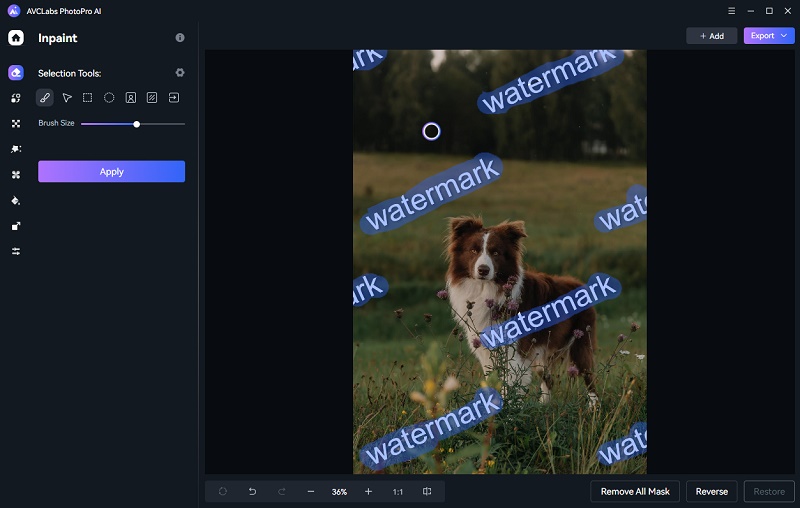 Step 3
Select Inpaint AI Model
Once all the texts on the image have been covered, click Inpaint AI to initiate the process. After a few seconds, the objects you covered are removed and you can press the Contrast button located at the bottom to see the difference before and after. Finally, hit the Save button to get a clean image without text.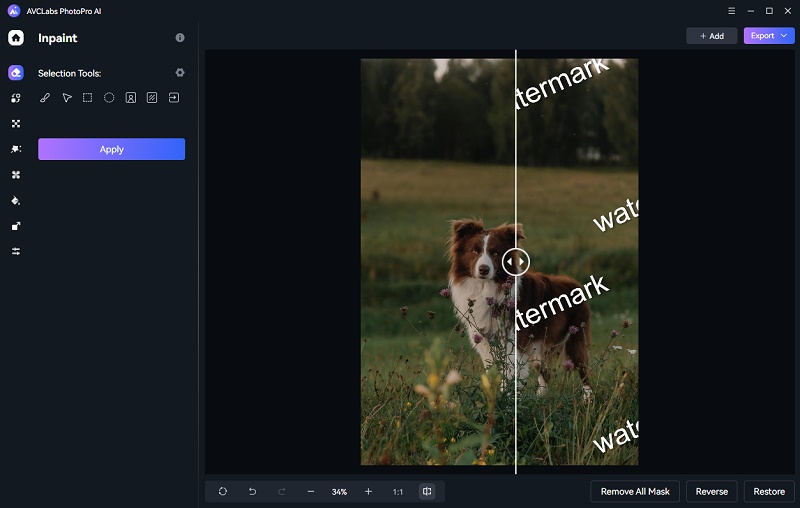 Video Tutorial: How to Instantly Remove Text with AVCLabs PhotoPro AI
---
Part 3: Online Text Remover from Image- How to Remove Text Online for Free?
1. AVC.AI
AVC.AI offers an online AI photo enhancement and text removal service, capable of enhancing and upscaling low-resolution images. With a specific focus on object removal, it can effectively erase elements like text, watermarks, logos, and wires from digital images. This is achieved through the utilization of advanced computer vision algorithms and deep learning-based image inpainting techniques. Importantly, AVC.AI provides this AI remover tool for free without any limitations, while its other features come with a cost, requiring credits for access.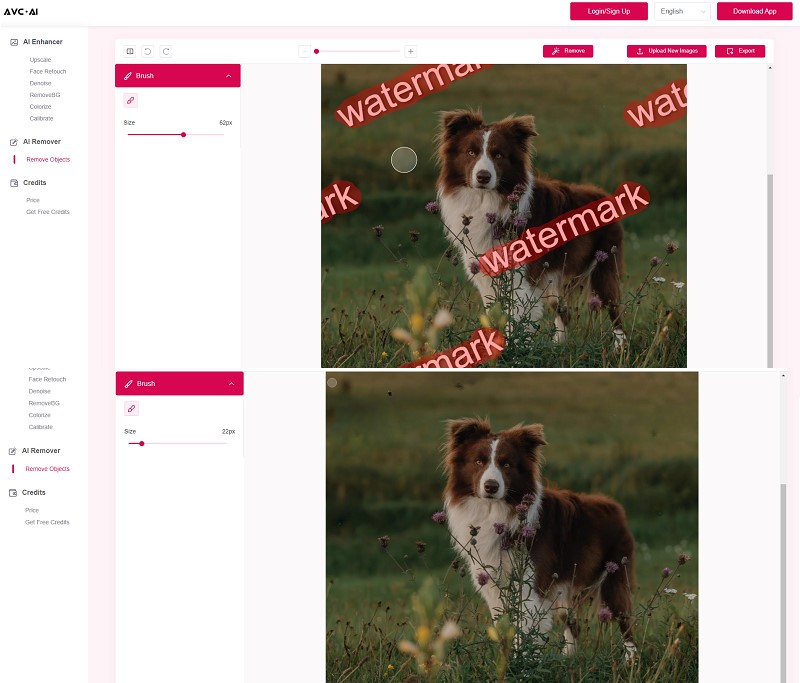 2. Cleanup.pictures
Cleanup Pictures ranks as the top result on Google when searching for a text remover, and it lives up to its reputation. Unlike other text removers, this tool begins processing as soon as the user smudges over the area to be cleared, promptly eliminating the covered objects, without the need to wait until all areas are marked before initiating the removal process. Cleanup Pictures is a specialized removal tool, though it's not entirely free to use. While it offers a free option, it comes with a caveat - the original image quality will be compressed, and the exported image will be limited to a resolution of 720px.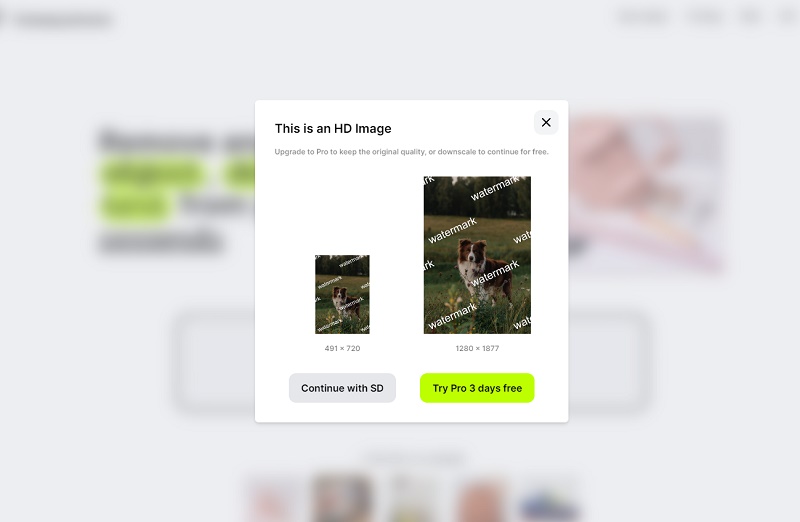 3. TheInpaint
TheInpaint is a popular online text remover that offers multiple selection tools, including the Marker tool, Lasso Tool, and Polygonal Lasso Tool, to streamline the object selection process for removal. It also provides a desktop version compatible with both Windows and Mac, priced at $29.99.
When using TheInpaint's online tool, there are certain considerations to keep in mind. Images should be in JPG, PNG, or WebP formats, and the maximum image size allowed is 10MB, with a maximum resolution of 4.2 megapixels.
Test with the same image as in previous tools, TheInpaint's processing results were not as satisfactory. Unlike the preceding three tools, TheInpaint encountered a "Processing timeout" issue with larger images, suggesting that such images might be too large for online processing, and it recommended trying the desktop version. Nevertheless, working on smaller image sections is possible to successfully remove text. When it comes to the intricate reconstruction of complex backgrounds, TheInpaint displays certain limitations in comparison to other tools.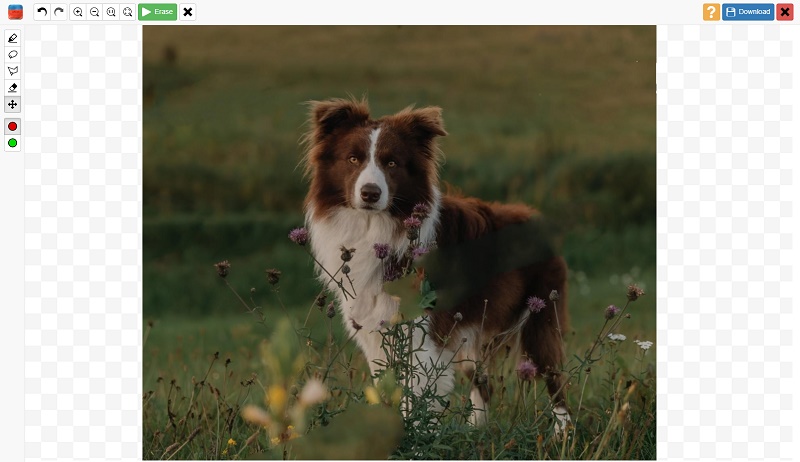 ---
Conclusion
AI Inpaint is a remarkable technology for the effortless removal of unwanted objects and imperfections in photos. The mentioned text removers for images are effective in retaining the background while removing text, although none are flawless. They are all valuable options worth experimenting with. Consider giving them a try to experience the difference it can make in your photos.
Text Remover Free Download
---

Video Converter

DVD Converter

Video Editor

Enhance Video Quality

Enhance Image Quality

Remove Objects