Image Enhancement Online: How to Improve Image Quality and Make a Blurry Picture Clear?
Are you seeking a straightforward way to elevate your photo quality? Whether you aim to fix a blurry picture, enhance a lower-quality image, or add some creative effects, you can do it online with just a few clicks. Online image enhancement tools, accessible via web browsers, provide a seamless editing experience without the need for downloads or expenditures.
This article presents a comparative overview of several popular and different types of online image enhancement tools, guiding you through the process of enhancing image quality and making a blurry picture clear.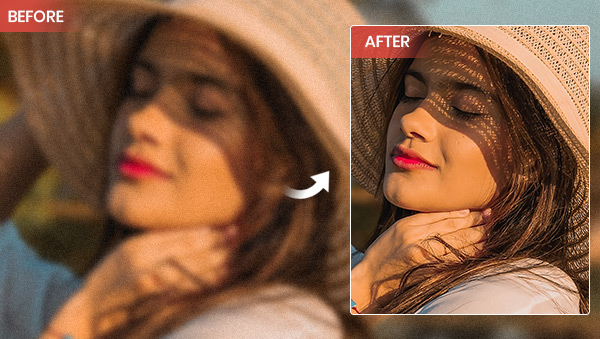 Part 1: Understanding Image Enhancement
Image enhancement refers to the process of improving the visual quality of an image. It involves various techniques aimed at correcting or enhancing specific aspects of an image, such as brightness, contrast, color balance, sharpness, and clarity. The significance of image enhancement lies in its ability to make images more visually appealing, informative, and suitable for various purposes, including social media sharing, professional photography, and scientific analysis.
---
Part 2: 3 Totally Different Image Enhancement Online Tools
1. AVC.AI— AI Image Enhancement Tool
AVC.AI is an online AI image enhancement tool that leverages deep learning algorithms to enhance photo quality through various processes, including upscaling, denoising, restoration, colorization, face refinement, and object removal. With its super-intuitive interface, you can easily enhance your images in three simple steps. While it's not entirely free, as it operates on a credit system, it does offer a free trial and supports a campaign that allows you to acquire additional free credits. This enables you to explore all of its features without limitations.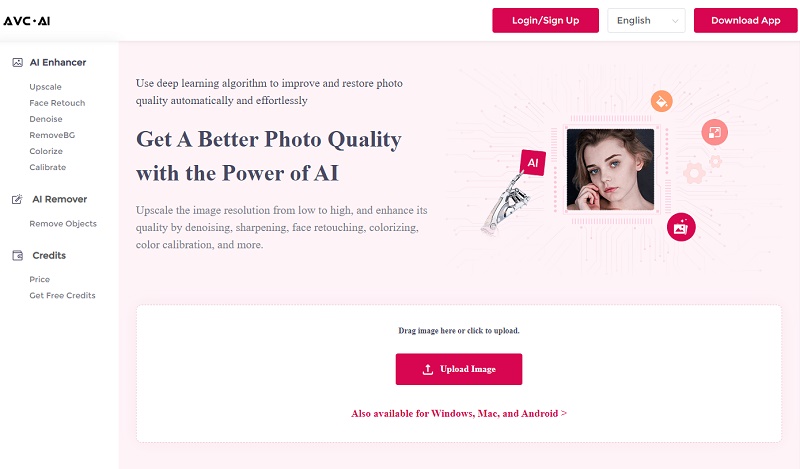 2. Canva— Comprehensive Design and Enhancement Tool
Canva is a versatile online graphic design platform that goes beyond being just an image enhancement tool. It aids image enhancement by offering tools for basic adjustments like brightness, contrast, and saturation, along with filters, effects, cropping, resizing, and text/graphic overlays. Its extensive library of templates and design elements can enhance visual appeal, and it also provides features for background removal, collage creation, blurring, focusing, and optimizing images for social media. However, for advanced image processing needs, dedicated image editing software may be more suitable. Canva's strengths lie in user-friendliness, versatility, and design integration.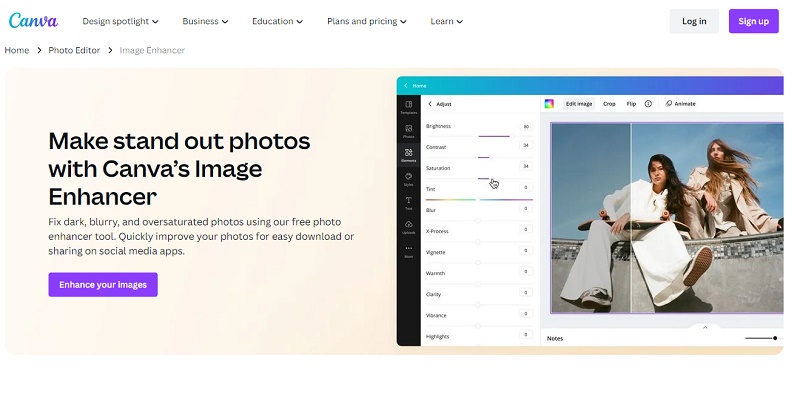 3. Fotor— Online Photo Editor
Fotor combines features from both the previously mentioned tools, offering a versatile online platform for photo editing and graphic design. It empowers users to effortlessly enhance and edit their visuals. Utilizing AI technology, Fotor provides a one-tap enhance feature that automatically improves image lighting and exposure. Users can further refine settings and apply filters, effects, and elements to their images. However, it's worth noting that Fotor is not entirely free; while it does offer a free trial, processed images come with a watermark.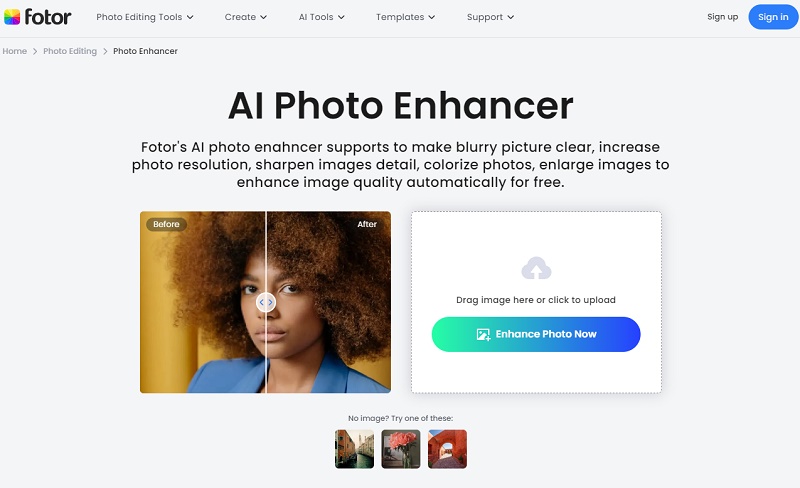 ---
How to Use the Online Image Enhancement Tool - Take AVC.AI as an Example
Visit the official AVC.AI website (It is also available for mobile) and register to obtain complimentary credits. It supports bath-processing, so you can click the Upload Image button to import one or more images collectively.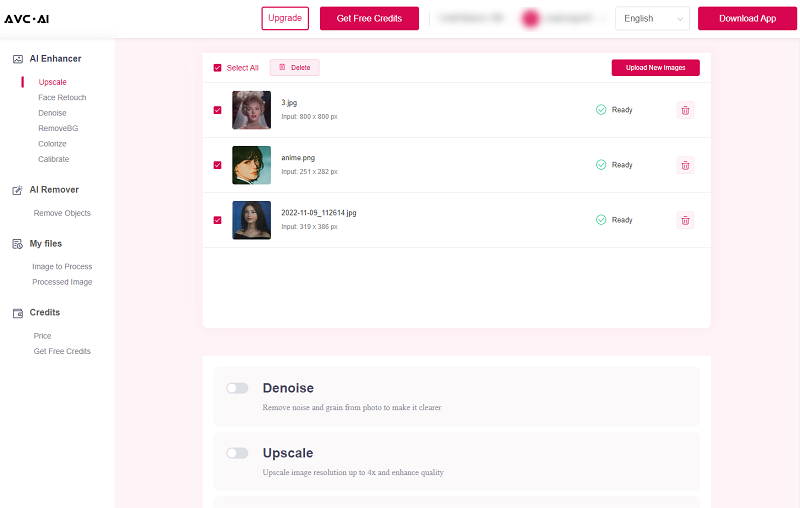 Step 2
Select AI Models and Initiate Processing
Select the appropriate model based on your requirements. To enhance images, check the Upscale model, and determine the desired upscaling scale if you wish to enlarge the image.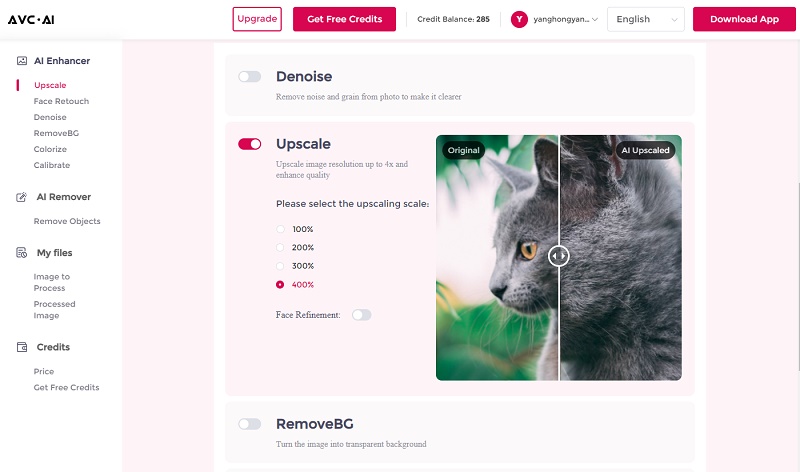 Step 3
Preview and Download Enhanced Images
Click the Start Processing button to Initiate the enhancement process. When it is finished, click the Eye icon to see the contrast effect. If you are satisfied with the result, save it to your local disk by clicking the Download Image option.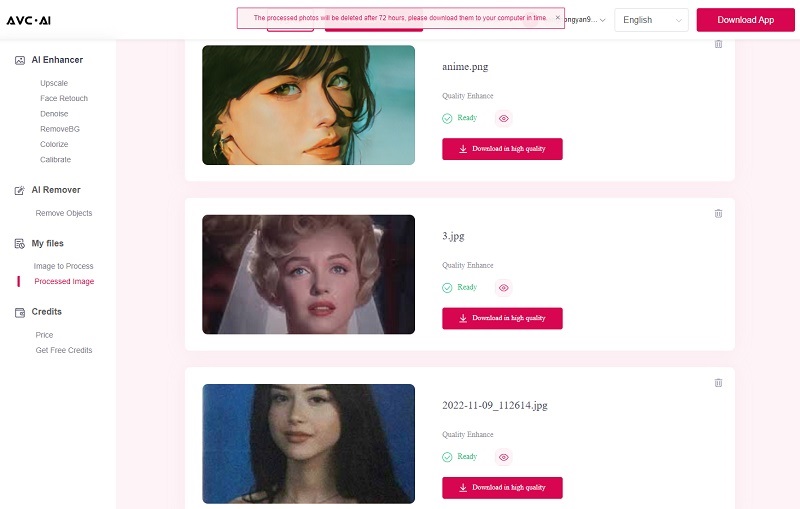 Note: Please remember to save the enhanced images within 72 hours, as they will be removed from the system for privacy considerations.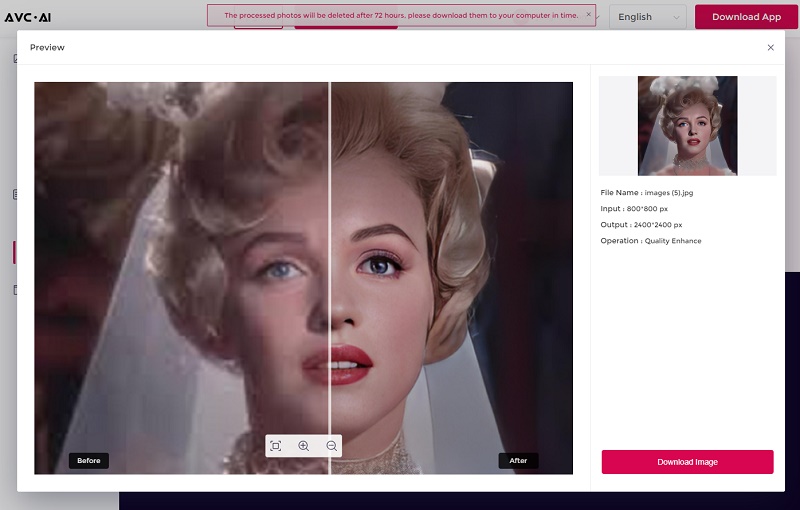 ---
Bonus: Offline Image Enhancement- Improve Image Quality with AVCLabs PhotoPro AI
AVCLabs PhotoPro AI is an AI-based photo editor compatible with both Windows and Mac operating systems. This offline image enhancement tool offers a range of features, including the ability to blur faces and backgrounds, replace or remove backgrounds seamlessly, convert black and white images to color, reduce noise and blurriness, and easily remove unwanted elements like watermarks, people, and imperfections.
Key Features of AVCLabs PhotoPro AI
Enhance photo quality with advanced technology.
Colorize B&W photos to make it come to life again.
Erase background from image with selection tool.
Remove unwanted objects, people, watermarks.
Change the style of image to create unique look.
Upscale photos up to 3x, 4x without losing quality.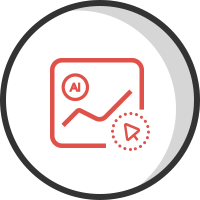 How to Enhance Image with AVCLabs PhotoPro AI
Video Tutorial: How to Enhance Image Quality for Free?
Step 1
Run AVCLabs PhotoPro AI and Import the Image
Download and install AVCLabs PhotoPro AI, which offers a free trial. Launch the program, then click "Browse" to select your image, or simply drag and drop it.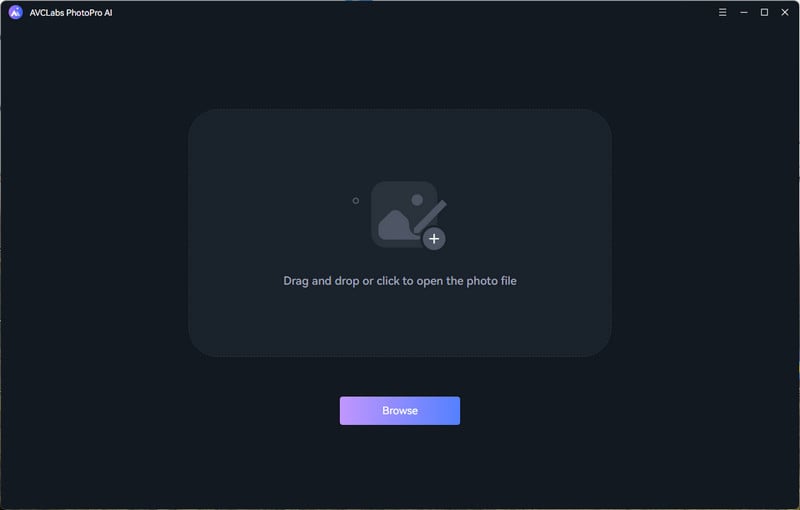 Step 2
Choose the Enhance AI Model
Go to the top menu and select "Enhance AI." On the right, pick either Standard or HD quality to enhance the image. Optionally, activate the Face Refinement feature for portraits. Once you're done with settings, click "Apply."
Tip: There are 7 AI models available. Besides "Enhance," the "Upscale" model can increase image size without pixelation and even enhance it a little bit.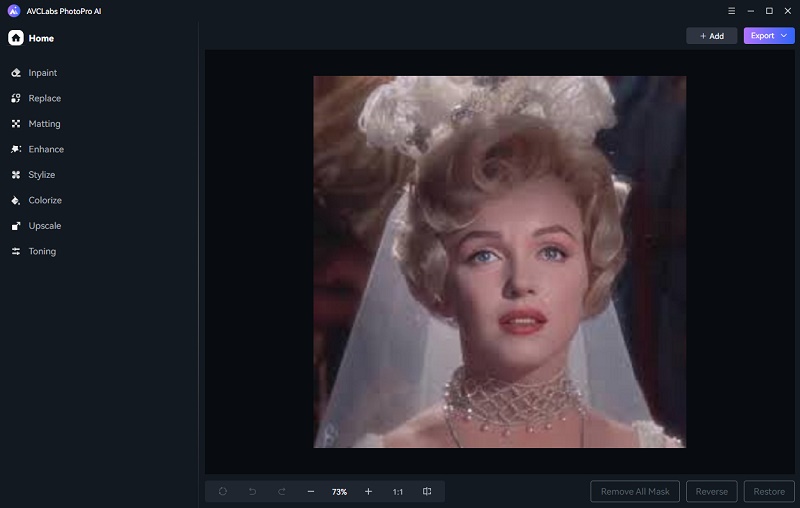 Step 3
Preview and Save the Enhanced Image
Drag the line to see the before and after enhancement. If you're happy with the result, click "Save" to download it to your computer.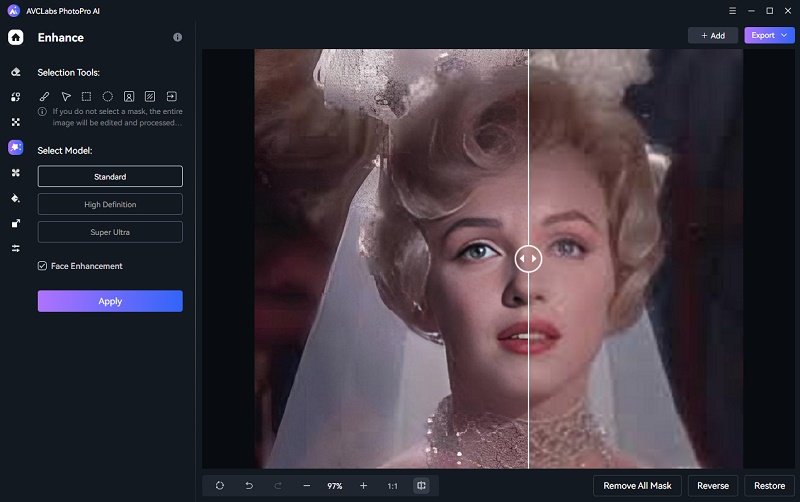 ---
Conclusion
Online image enhancement tools have made improving image quality easier. Whether you're a photographer or a professional needing better visuals, this article explored various options. AVC.AI uses AI for quick enhancement, Canva is versatile for design and basic edits, and Fotor combines features in a user-friendly platform. AVCLabs PhotoPro AI offers offline enhancement for Windows and Mac. With these tools and our guides, you can enhance images and make your projects stand out. Whether online or offline, improving visuals is now simple and accessible.
---
Highly Recommended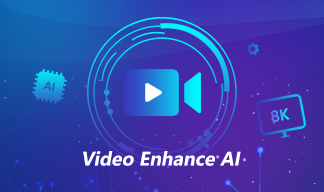 AVCLabs Video Enhancer AI
AVCLabs Video Enhancer AI is an AI-based video enhancement software to upscale video from 480p to 1080p, 1080p to 4K, and up to 8K. With AVCLabs Video Enhancer AI, you can upscale low-res videos to high resolution and bring your old videos a stunningly new look.
Learn More


Video Converter

DVD Converter

Video Editor

Enhance Video Quality

Enhance Image Quality

Remove Objects