User Guide: Any Video Converter (8.0)
Video Clipper: How to Clip/Trim Video into Segments
To capture the essence of a story, it's essential to trim videos down to the key components. Editors must edit out the extraneous sections of the clips to reveal only the moments that will move audiences and ignite emotion. When skillfully arranged together, these perfectly-timed fragments can combine into a powerful montage with real impact.
With Any Video Converter's VideoClipper tool, you can quickly and easily edit the footage to your desired duration with a few clicks. Easily cut videos into sections as needed, split clips for rearrangement, or select the perfect portion of your clip in no time.
On the main interface, select "VideoClipper" under "Single Tools" section.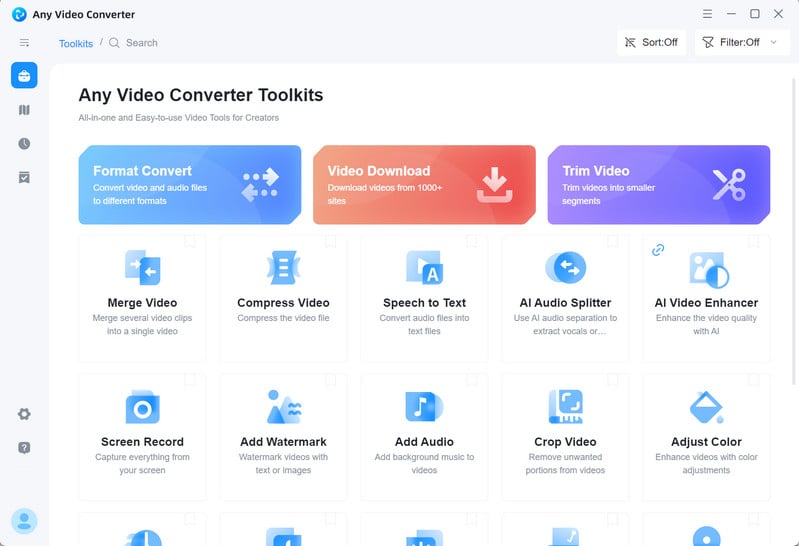 Click "+ Add Video" or drag & drop to add video files.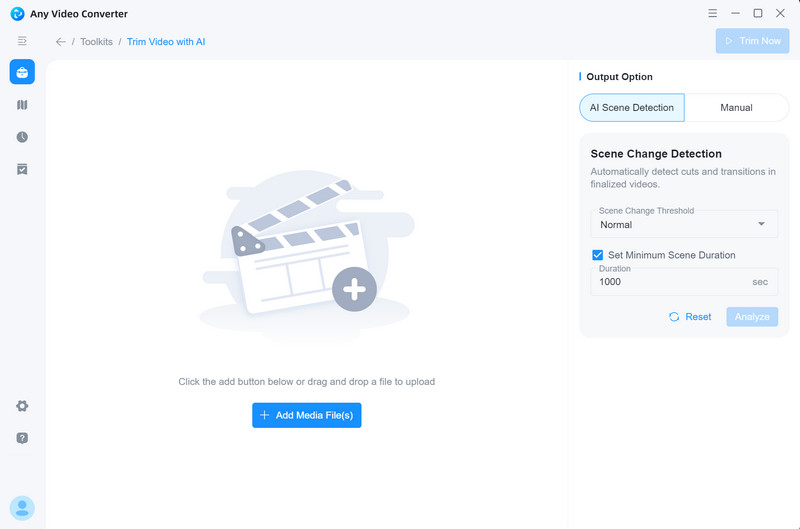 The program will take a few seconds to analyze the video. After analyzing, you can preview the video.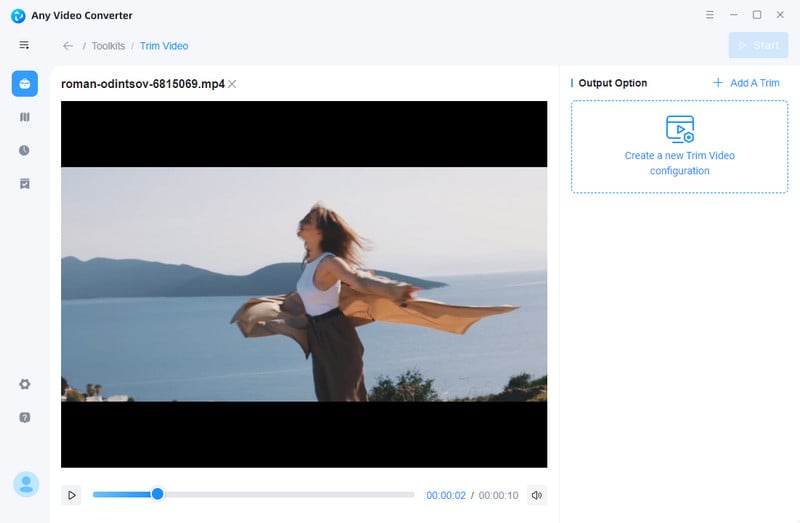 You can drag the slider to select the start and end points of the video clip. Or input the start and end time in the right sidebar. And you can click

button to add more segments.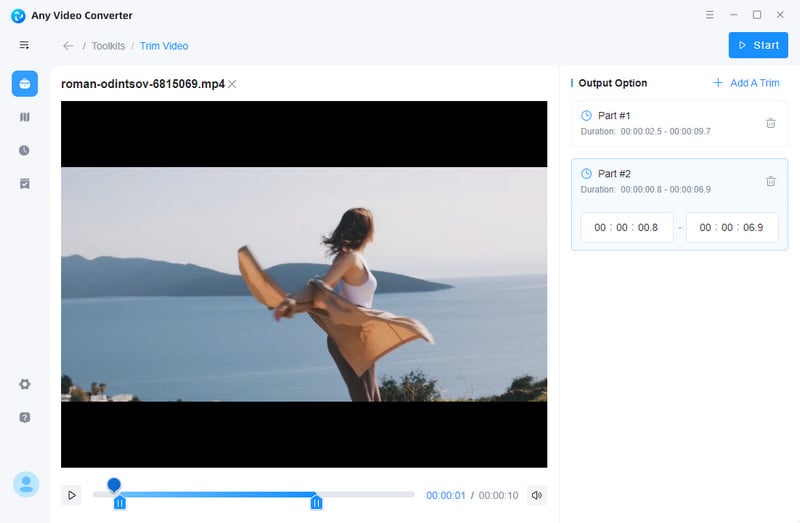 Click "Start" to save the segments and produce the output file.
Or click "Add to Assembly" to add task to the assembly tool, then you can continue to crop segments, merge segments, or convert the segments to any video format.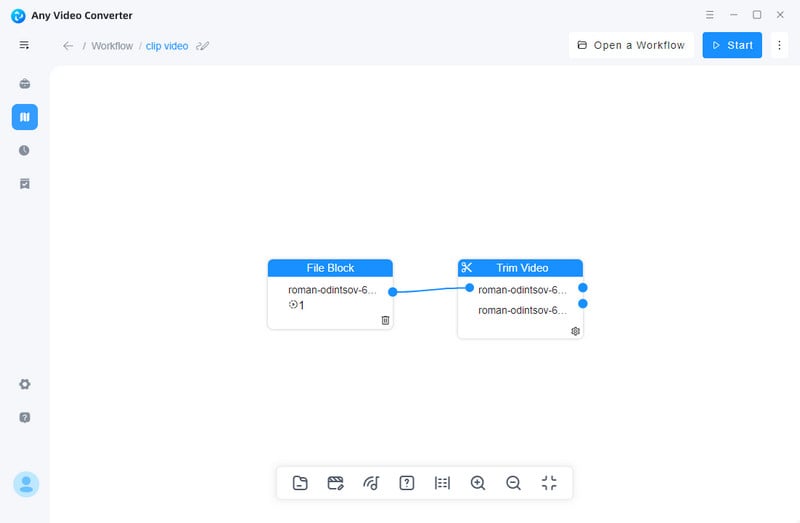 Get Started

Video Tools

Audio Tools

Assembly Tools