YouTube Shorts Downloader | How to Download YouTube Shorts Videos to MP4 for Free
"Is there a way to download YouTube Shorts to MP4?" - Luke Spencer
Are you wondering how to download YouTube videos from Shorts to MP4 for free? If your answer is yes, then you're in the right place. In this article, we'll show you step-by-step instructions on how to use a free YouTube Shorts Downloader to download any video off of YouTube's Short video platform and export it into MP4 format. Let's dive right in!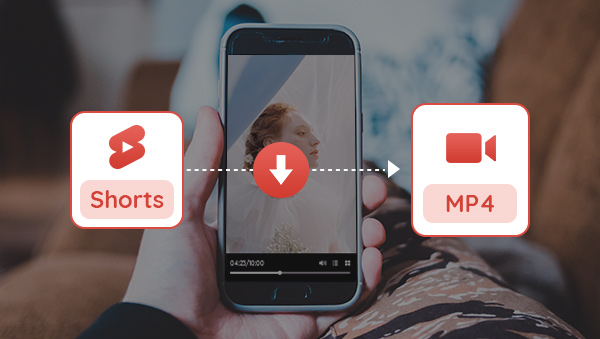 Part 1: Why You Need A YouTube Shorts to MP4 Downloader
In today's digital age, video content has become a vital part of our daily lives. With the rising popularity of YouTube Shorts, users are now looking for new ways to access and download this content. That's where a YouTube Shorts to MP4 downloader comes in handy. This useful tool allows users to effortlessly convert their favorite YouTube Shorts videos into MP4 format, making them accessible on various devices and platforms. The benefits of having an MP4 downloader are numerous, including saving videos for offline viewing, sharing them with friends and family, and even creating compilations for future reference. If you are an avid user of YouTube Shorts, having a reliable MP4 downloader is a must-have tool.
---
Part 2: Benefits of Downloading YouTube Shorts to MP4
In this digital age, sharing content has never been easier. With YouTube Shorts, users can create short, engaging videos and share them with the world. But did you know that there are benefits to downloading YouTube Shorts to MP4? Once downloaded, videos can be easily shared across different platforms and devices. This ensures that your content reaches a wider audience, both online and offline. Additionally, downloading Shorts to MP4 allows for easier editing and customization, empowering creators to express themselves and their message in unique ways. With these benefits in mind, it's time to start downloading and sharing your Shorts in MP4 format.
---
Part 3: How to Download YouTube Shorts Videos to MP4 via Any Video Converter Free
YouTube Shorts have become a popular way to showcase creative talent through short videos. However, downloading these videos can seem difficult at first. Any Video Converter Free offers a simple solution for downloading YouTube Shorts to MP4 for offline viewing. With its user-friendly interface, users can easily convert videos and customize settings according to their preferences. This free software allows for batch conversion and file merging, reducing the time it takes for users to download multiple videos. Any Video Converter Free provides a speedy and reliable method for downloading YouTube Shorts and accessing them from any device, making it a must-have software for video enthusiasts.
Features of Any Video Converter
Convert videos between any formats freely.
Download videos and music from 100+ sites.
Edit video clips with cut, crop, and special effects.
Add transitions to your video clips to showcase the scene changes, or seamlessly join separate shots.
Adjust the audio volume and add audio effects.
Support NVIDIA NVENC hardware acceleration.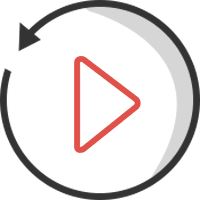 Steps to Download YouTube Shorts Videos to MP4 Using Any Video Converter Free
Step 1
Download and Run Any Video Converter Free
Download and install Any Video Converter Free on your computer, and then double-click on the icon to run this free YouTube Shorts Videos to MP4Downloader.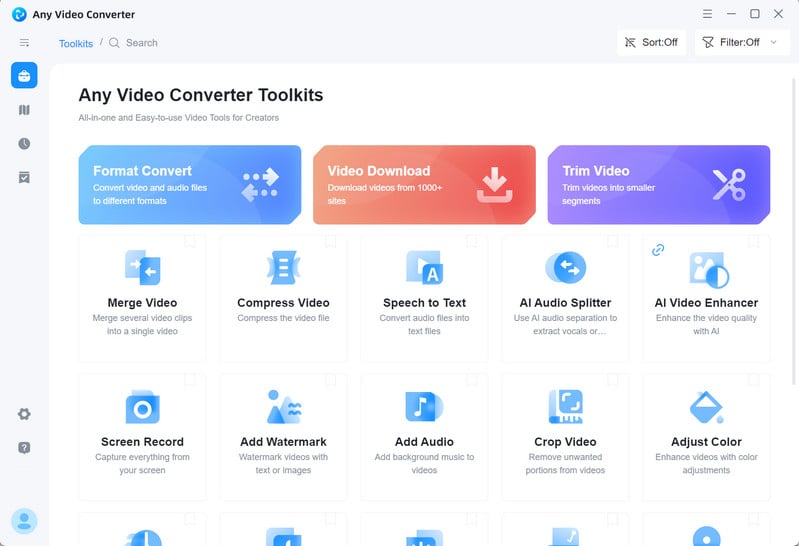 Step 2
Go to the Video Downloader Tool and Add YouTube Shorts Videos Links
To download YouTube Shorts videos to MP4, simply select the Video Downloader tool under Single Tools section.
Just copy and paste the videos links into the box or simply drag the video URLs from Chrome/Firefox straight in.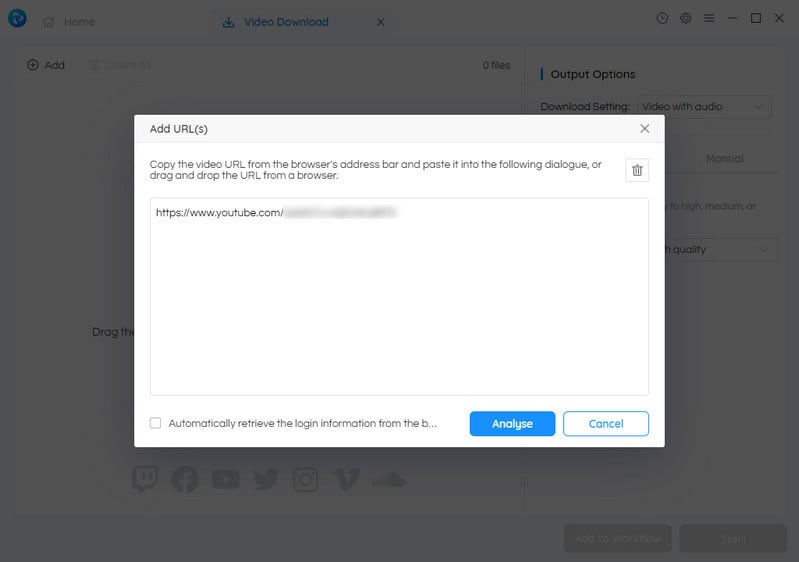 After pasting the video URLs, the program begins its analysis.
Step 3
Configure Download Settings
After the files analyzing process is completed, the video file will be made visible with an accompanying title and description that accurately display its duration.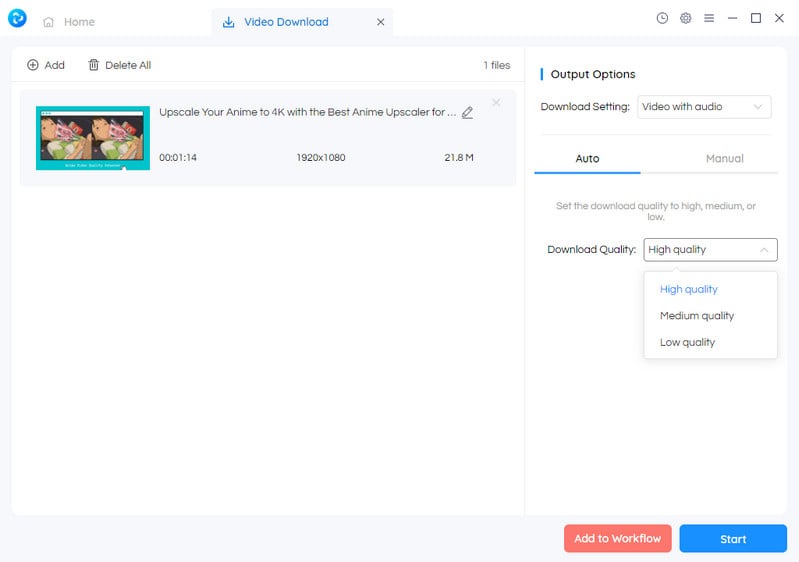 If you select the Video with audio option, you can navigate to the Manual tab to customize Video Format (MP4, WEBM), Audio Format (M4A, OPUS, MP3), Resolution (720P, 1080P, 2K, 4K, 8K), Audio Bitrates and Video Bitrate according to your need. Or click on the Auto tab to set the download quality to High, Medium, or Low automatically.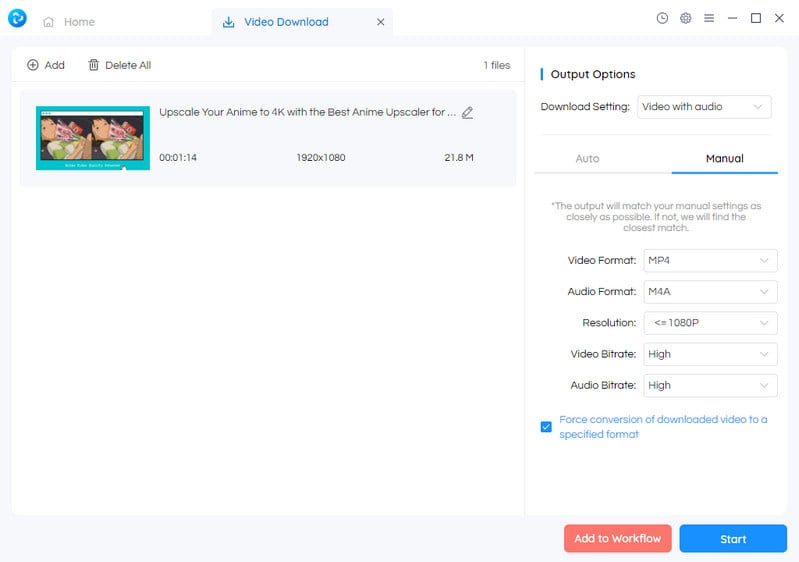 Step 4
Start Downloading the YouTube Shorts Videos to MP4
Once all the settings are set up, simply click on the Start button to start downloading any videos from YouTube Shorts to MP4.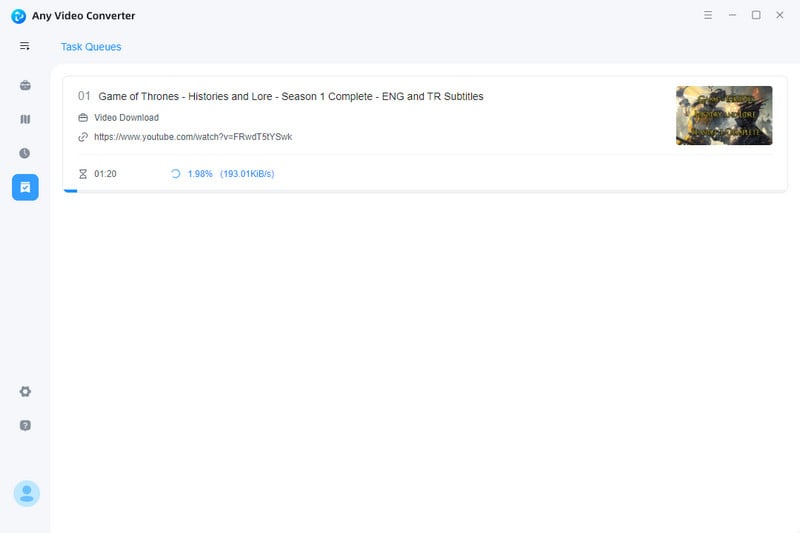 ---
Conclusion:
In conclusion, downloading YouTube Shorts to MP4 provides you with numerous benefits such as convenience and flexibility. There are a couple of ways to do this, but the best one is likely to be Any Video Converter Free. This free program enables users to effortlessly take videos from YouTube Shorts and download them in MP4 format quickly, while also allowing them to customize their preferred settings depending on their specific needs. With its easy-to-use features mapped out through a simple interface, users would have no trouble converting YouTube Shorts even without prior experience! So if you want maximum convenience and flexibility when it comes to downloading or converting your favorite YouTube Shorts videos, using Any Video Converter is the way to go.
Try Any Video Converter to edit your videos with ease!
---

Video Converter

DVD Converter

Video Editor

Enhance Video Quality

Enhance Image Quality

Remove Objects