QuickTime Video Converter - QuickTime Converter, MOV Converter, MOV AVI Converter, MOV WMV Converter, MOV MP4 Converter
Are you an avid user of Apple products? Do you love creating and editing videos on your Mac? Then you've come to the right place! In this article, we'll show you how to convert QuickTime files into other compatible video formats so that they can be played anywhere and everywhere.
If you are searching for software to convert MOV to other videos, QuickTime MOV Converter - Any Video Converter is surely your best choice. It is the most powerful QuickTime Video Converter software which can convert QuickTime MOV to WMV, M4V to MPEG, MOV to FLV and QT to AVI format, especially convert QuickTime HD video. It also supports extracting audio from MOV files and convert MOV to audio formats like MP3, WMA, AAC and WAV. What's more, QuickTime Video Converter allows users to convert MOV files to iPod, iPhone, Apple TV, and PSP in an easy and fast way!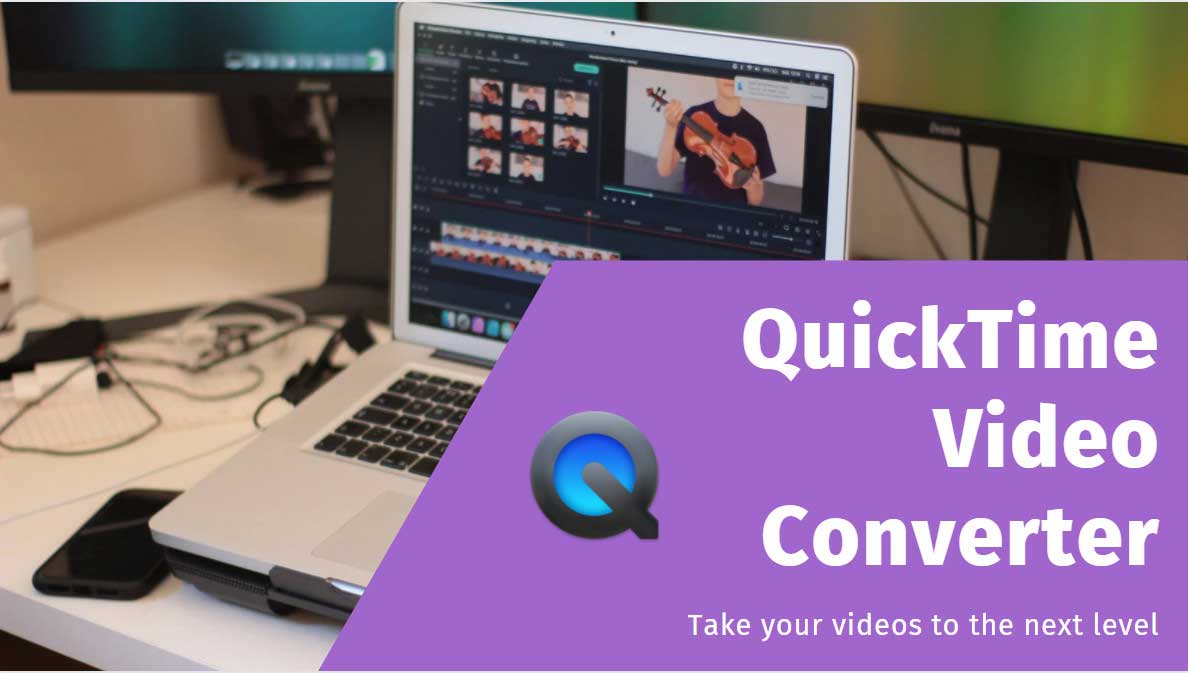 Part 1: What Is QuickTime
QuickTime (.mov) is a media container format. It functions as a multimedia container file that contains one or more tracks, each of which store a particular type of data, such as audio, video, effects, or text.
Each track contains track media, either the digitally-encoded media stream (using a specific codec such as Cinepak, Sorenson codec, MP3, JPEG, DivX, or PNG) or a data reference to the media stored in another file or elsewhere on a network. Quicktime is a closed source, propriety format that cannot be manipulated. It is considered suitable for editing.
Other file formats that QuickTime supports natively (to varying degrees) include AIFF, WAV, DV-DIF, MP3, and MPEG program stream. With additional QuickTime Components, it can also support Ogg, ASF, Flash Video, Matroska, DivX Media Format, and many others.
---
Part 2: QuickTime Video Converter Supported Input and Output File Formats
Supported Input Formats
*.3g2, *.3gp, *.3gpp, *.3gp2, *.amv, *.asf, *.avi, *.avs, *.dat, *.divx, *.dv, *.dvr-ms, *.f4v, *.flv, *.m1v, *.m2p, *.m2t, *.m2ts, *.m2v, *.m4v, *.mkv, *.mod, *.mov, *.mp4, *.mpe, *.mpeg, *.mpeg1, *.mpeg2, *.mpeg4, *.mpg, *.mpv, *.mts, *.nsv, *.ogg, *.ogm, *.ogv, *.qt, *.rm, *.rmvb, *.rv, *.QuickTime, *.trp, *.tp, *.ts, *.vob, *.vro, *.wmv
Supported Output File Formats
Video: MP4 (supported by iPad, iPod, iPhone, PSP, Apple TV, Gphone, Blackberry etc.), WMV (supported by Zune HD, Windows Mobiles, etc.), 3GP (supported by 3G mobile phones), FLV (suitable for online transfer), AVI (supported by Xbox 360, Archos, Creative Zen, Wii, etc.), MPEG-1, MPEG-2, MKV, 3G2, SWF.
Audio: MP3, AAC, OGG(Ogg Vorbis Audio), WAV(Nokia WAV Audio), M4A(Nokia M4A Audio), WMA(Windows Media Audio)
Image format: *.png
---
Part 3: What QuickTime Video Converter Can Do
QuickTime Video converter is not only a powerful QuickTime converter but also an incredible QuickTime video editor. It can do the trimming of any clip of QuickTime video, crop QuickTime video to remove black bars on the movie, flip and rotate QuickTime video into any side view as you like, or set movie video brightness, contrast, and saturation, or choose to apply special video effects to your video files. Moreover, QuickTime Video Converter allows to set video output settings including resolution, frame rate, encoder, bit rate. Set audio output settings including sample rate, channel, encoder and bit rate.
Let's check out how this professional QuickTime Video Converter can do for you.
QuickTime Video Converter
Download videos and music from 100+ sites.
Convert DVDs & CDs & videos to 200+ formats.
Burn any video to blank DVD disc to create DVDs.
Edit video clips with cut, crop, and special effects.
Support NVIDIA NVENC hardware acceleration.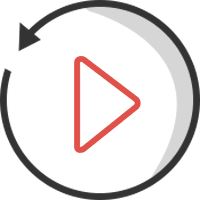 1: QuickTime AVI Converter - How to convert QuickTime to AVI?
Any Video Converter is a QuickTime MOV Converter which helps you convert QuickTime MOV to AVI. To display MOV video without the need to install additional codecs from Apple, you need to convert that file into more reliable format, such as AVI or MPG. QuickTime to AVI Converter allows you to set many parameters used by encoder: audio and video codec, audio and video bitrate, fps, sampling frequency, resolution and other. Moreover, this MOV Converter supports a wide range of video codecs including xvid, mpeg4, msmpeg4, msmpeg4v2, mjpeg, wmv1, wmv2, mpet2, mpeg1, h263p, x264, huffyuv, ffv1, etc.. Besides, advanced options are available for those who want to take advantage of them, though they are completely optional, making QuickTime to AVI Converter the perfect mov converter software for users of any experience level. Click here for more information on Any Video Converter and the software's MOV converter features or download the free MOV file converter now.
2: QuickTime WMV Converter - How to convert QuickTime to WMV or WMV HD?
While most digital cameras record in QuickTime format (MOV), some record in MPEG 4 (MP4). This causes compatibility issues because neither QuickTime nor MPEG 4 plays natively on a Windows PC. You need to install the QuickTime Player to make either of these formats play on Windows PC. So, if you intend to distribute a video to a wider audience, it is a good idea to convert it to a Windows standard format like WMV. If you have a digital camera that records video in QuickTime, it is a good idea to convert your videos into WMV format using QuickTime to WMV Converter. For instance, if you intend to distribute via e-mail or the web, then the small, yet high-quality Windows Media Format is the format for you. It plays in Windows Media Player, which comes standard on all Windows PCs. WMV can also play in Windows Media Player and is a good choice if you plan to edit your videos using editing software like Windows Movie Maker. QuickTime WMV Converter also allows you to convert MOV video to WMV video that is supported by a variety of portable players, like Xbox 360, Zen player, Blackberry, iRiver video, Zune, or other portable WMV players.
3: QuickTime FLV Converter - How to convert QuickTime (*.mov) to FLV?
QuickTime FLV Converter is an ideal shareware with high output quality in converting MOV to FLV, which is the best video format for a website or blog, as almost all browsers will display it natively without need of installing extra plugins. FLV is also a very common video format used in Google Video and YouTube. Beside converting MOV to FLV, MOV to FLV Converter also supports converting MOV files to MKV, 3GP, 3G2, SWF, and many other popular audio formats, such as AAC, MP3, WMA, OGG, WAV, and M4A. With this super QuickTime FLV Converter, it can save you a lot, free download is supported. Besides its excellent converting feature, MOV FLV Converter also supports splitting a large mov file into several small ones by built-in clipping tool, customizing output file size, adjusting video and audio parameters, capturing movie images you like while previewing QuickTime video and save as PNG... Free download MOV to FLV Converter to enrich your enjoyment!
4: QuickTime MP4 Converter - How to convert QuickTime to MP4?
Any Video Converter is a very easy to use QuickTime MP4 Converter. It can convert almost any QuickTime videos with MOV extension. With this MOV to MP4 converter, you can easily convert MOV to MP4 video file, MOV to MPEG-4/x264, QT to MP4 and QT to MPEG-4/xvid in batches at high speeds. It also has advanced options which allows you to set bitrate, framerate, frame size, aspect ratio, also crop or pad black strips at outer part of mov video. It is simply a great video converter. If you want to transfer your MOV files to MP4 players? Download this free MOV to MP4 Converter now! You can convert MOV to iPod, MOV to iPad, MOV to iPhone, MOV to PSP, MOV to PS3, MOV to Apple TV, etc., and enjoy mov videos on the go! QuickTime MP4 Converter can also be used like iPhone video converter, PSP video converter, iPod video converter, and Zune mp4 video converter to convert all popular video formats to your mobile phone, Sony PSP, iPod, Apple iPhone, Zune video player and other portable video players.
5: QuickTime Video to iPod Converter - How to convert QuickTime video to iPod?
Any Video Converter is a superior QuickTime to iPod Converter for Windows users to convert QuickTime videos including (MOV and QT) to iPod on Windows 7, Windows 8 and Windows 10. If you want to watch QuickTime videos on iPod, you need QuickTime to iPod converter, this software is the exact one. With this powerful QuickTime to iPod Converter, you just need to choose a proper profile to convert QuickTime video to iPod nano, iPod touch or iPod classic without further settings. Sure you can also manually adjust encoding settings to customize the output quality. With only several mouse clicks, you will be able to convert mov to mp4 which can be transferred to iPod via Apple iTunes. Open iTunes, drag the converted video files to the library window, and then sync the movies to iPod. Moreover, with this powerful QuickTime to iPod Converter, you can easily convert QuickTime MOV, QT, MP4 and M4V files to other multimedia devices like iPhone, PSP, Xbox 360, Phone like BlackBerry, MP3/MP4 players like Archos, Creative Zen, iRiver, etc.
To transfer the converted QuickTime MOV video files to iPod, we strongly recommend you Syncios, which is the best free alternative to iTunes.
---
As you can see, Any Video Converter helps users to convert QuickTime video to different video formats and various portable devices. Just get this tool to have a try.
Highly Recommended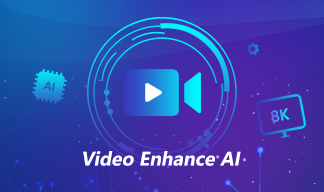 AVCLabs Video Enhancer AI
AVCLabs Video Enhancer AI is an AI-based video enhancement software to upscale video from 480p to 1080p, 1080p to 4K, and up to 8K. With AVCLabs Video Enhancer AI, you can upscale low-res videos to high resolution and bring your old videos a stunningly new look.
Learn More

---

Video Converter

DVD Converter

Video Editor

Enhance Video Quality

Enhance Image Quality

Remove Objects