3 Best Free WEBM to MP4 Converter to Convert WEBM to MP4 for Free
"How do I convert WebM to MP4? Is there a free tool to convert WebM to MP4?" - James McInnes
For modern-day media creators, the ability to quickly and easily convert between popular digital file formats is essential. Today, we'll talk about some of the best free WEBM to MP4 converters because nothing beats a high-quality conversion that doesn't cost time or money! Keep reading if you're looking for an easy way to turn your WEBM files into MP4s without having to hire a professional editor. We'll cover why you'd want to do make such conversions in the first place, then take a look at 3 great tools specifically designed for this task. In no time at all, you'll be able to master these convenient converters so that you can use them again and again with ease!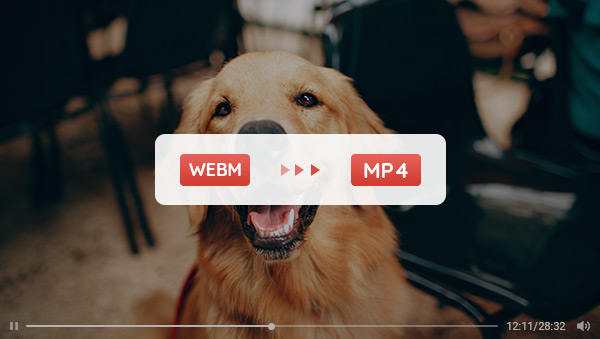 Part 1: What You Need to Know about WebM to MP4 Conversion
WEBM is a popular multimedia format for web video and audio. However, not all devices support this format, which can make viewing or listening to content a challenge. This is where WEBM to MP4 conversion comes in. Converting your WEBM files to MP4 will make them compatible with a wider range of devices, such as smartphones and tablets. Additionally, MP4 files are smaller in size and can be easily shared online. It is important to note that the process of converting WEBM to MP4 can vary depending on the software or online converter tool being used. It is always recommended to research and choose a reputable software or tool to ensure the quality and integrity of your converted files.
---
Part 2: 3 Best Free WEBM to MP4 Converter
As video content becomes increasingly popular, the demand for easily accessible and user-friendly file converters rises. In an effort to provide a comprehensive list of the best free WEBM to MP4 converters available, we have compiled a list of the top three options. Each converter has its own unique features and benefits, allowing users to choose the one that best fits their specific needs. These converters are capable of efficiently handling large file sizes without sacrificing video quality. By utilizing these free converters, users can easily convert their WEBM files to the popular and widely supported MP4 format, allowing for easy sharing and viewing across multiple devices.
1. Any Video Converter Free
Any Video Converter Free is a powerful and efficient video converter software that is completely free to use. With this professional tool, users can easily convert videos from one format to another without any quality loss. This software also supports a wide range of video formats including 4K video, AVI, FLV, MPG, MP4, M4V, 2V, SWF, 3GP, 3G2, 3GPP, MOV, etc, making it a versatile solution for all video conversion needs. Additionally, Any Video Converter Free allows users to edit their videos by adding subtitles, trimming, and cropping, among other features. Overall, it is an excellent choice for anyone looking for a reliable and user-friendly video converter.
Any Video Converter Freeware
Convert videos between any formats freely.
Download videos and music from 100+ sites.
Edit video clips with cut, crop, and special effects.
Add transitions to your video clips to showcase the scene changes, or seamlessly join separate shots.
Adjust the audio volume and add audio effects.
Support NVIDIA NVENC hardware acceleration.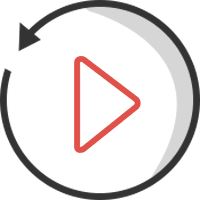 Pros:
• User-friendly
• HVEC / H.265 conversion
•4K Video conversion
• Support various input and output video formats
• Come with rich video editing features, including cut, crop, flip, subtitles, trim, etc
• Free to use
Cons:
• Not enough filters and effects provided
---
2. HDconvert
With HDconvert, the possibilities are endless. This innovative software allows you to seamlessly convert HD video files to various formats, giving you the flexibility to use them in a wide range of applications. Whether you're looking to burn videos to DVD, upload them to social media, or stream them online, HDconvert has got you covered. With its user-friendly interface and lightning-fast processing speeds, it's no wonder why this powerful tool has become a favorite among professionals in the industry. Give HDconvert a try and take your video editing game to the next level.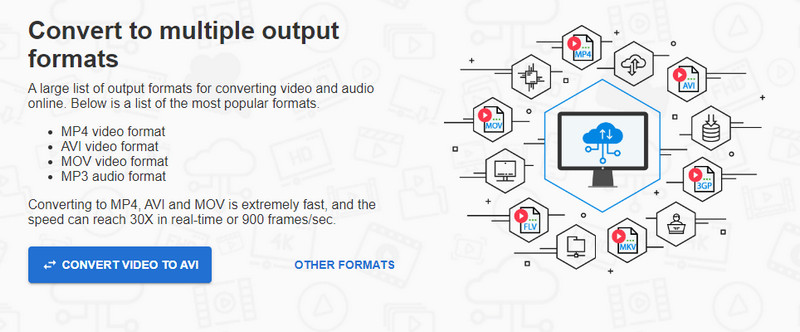 Pros:
• No file size limits
• Fast and simple to use
• Multiple output formats: MOV, AVI, MP4, etc
• Turn low-res video to 720p, 1080p, and 4K
Cons:
• Add watermark on the final video under the free version
• Its free version does not convert videos to Full HD 1080p
• It's extremely slow to make video HD
---
3. Zamzar
Zamzar is a professional file conversion tool that can prove extremely helpful when working on a project that requires different types of files. As a free online webm to mp4 converter, it is easy to convert WebM to MP4 considering that the entire process involves just a matter of 3 steps. The platform is designed to allow users to convert files into a variety of formats, including PDF and image files. Zamzar provides a simple, streamlined process that is user-friendly, making it an ideal solution for those who need to convert files on a regular basis. This tool is particularly useful for anyone who needs to work with a range of file types, and it can save time and effort by eliminating the need to find specialized software programs for each file format. With its intuitive interface and powerful functionality, Zamzar is a must-have tool for anyone who needs to manage multiple file types.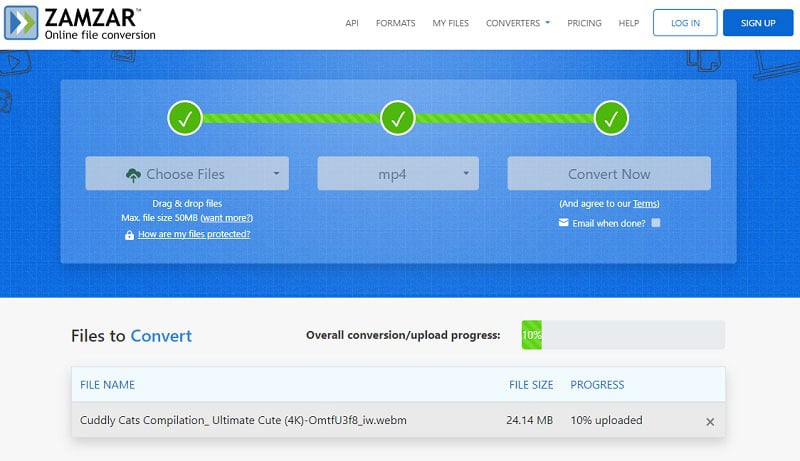 Pros:
• Online conversion
• Convert audio and video
• Conversion of archives, documents, eBooks, and images
• Offers batch processing options
• Supports 5+ languages: English, French, Spanish, Italian, Polish, and Dutch
Cons:
• Do not support customizing the quality of the converted videos
•The free version can be quite limiting
---
Part 3: FAQs about Converting WEBM to MP4
If you're looking to convert WEBM files to MP4, you probably have some questions. Fortunately, we've got answers! Here are some of the most frequently asked questions about the conversion process.
Q: What is WEBM?
A: WEBM is a video format developed by Google. It is designed to be an open, royalty-free alternative to other video formats, such as H.264.
Q: What is MP4?
A: MP4 is a digital multimedia container format used to store video, audio, and other data such as subtitles and still images. It is widely used for streaming and downloading videos from the internet.
Q: Why would someone want to convert a WEBM file to MP4?
A: There are several reasons why someone might want to convert a WEBM file to MP4. One common reason is compatibility. Some devices and media players may not support the WEBM format, so converting it to MP4 can make it more widely compatible. Another reason is that MP4 files tend to have smaller file sizes than WEBM files, which can be useful for saving space or for faster streaming.
Q: What tools can be used to convert WEBM to MP4?
A: There are many tools available for converting WEBM to MP4. Some popular options include online converters such as CloudConvert, desktop software such as HandBrake, and browser extensions such as Video DownloadHelper.
Q: Is it possible to lose quality when converting from WEBM to MP4?
A: Yes, it is possible to lose quality when converting videos from WEBM to MP4, especially if the video conversion process is not done correctly. However, if the conversion is done using a high-quality tool and settings, the loss of quality can be minimized.
Q: Are there any legal concerns when converting WEBM to MP4?
A: As long as you have the legal right to use and distribute the content contained in the WEBM file, there are no legal concerns with converting it to MP4. However, it is important to ensure that you are not violating any copyright laws by converting or distributing copyrighted material without permission.
---
Conclusion:
All in all, converting a WEBM file to MP4 doesn't have to be complicated, and now that you have the right tools and knowledge, you should be armed with the ability to do it easily. With Any Video Converter Free, HDconvert, and Zamzar all being excellent choices for converters and this article answering any FAQs you might have had about converting WEBM to MP4, you are now ready to start exploring the world of digital media. If there is one thing that has been demonstrated through this blog post, it is that popularity of WEBM files is on the rise with its simple compatibility being attractive for both personal and professional projects. By understanding how to convert WEBM files to MP4s for easier use across different operating systems or devices will always come in handy!
---
Just free download this free WEBM to MP4 Converter and try it right now!
---
Highly Recommended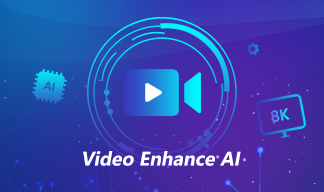 AVCLabs Video Enhancer AI
AVCLabs Video Enhancer AI is an AI-based video enhancement software to upscale video from 480p to 1080p, 1080p to 4K, and up to 8K. With AVCLabs Video Enhancer AI, you can upscale low-res videos to high resolution and bring your old videos a stunningly new look.
Learn More

---

Video Converter

DVD Converter

Video Editor

Enhance Video Quality

Enhance Image Quality

Remove Objects