VideoProc Vlogger Review | Best Free Video Editor for Vlog Videos
"Is VideoProc vlogger really free? Is VideoProc Vlogger a good software?" - Dawn Gilfillan
Vlogging has become a dominant form of online content creation, and the key to success often lies in the quality of the videos produced. Video editing is an essential part of this process, allowing vloggers to enhance their content, tell compelling stories, and engage their audience.
With a plethora of video editing software available, finding the right one can be a daunting task. However, one software that stands out among the rest is VideoProc Vlogger. In this article, we will provide a comprehensive review of VideoProc Vlogger and explore why VideoProc is considered the best free video editor for vlog videos. We will delve into the software's features, usability, performance, pros and cons.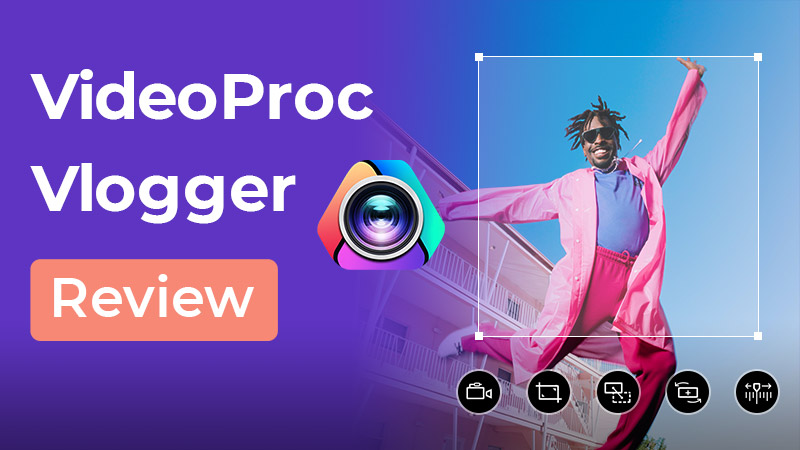 Part 1: What Is VideoProc Vlogger
VideoProc Vlogger is a powerful and feature-rich video editing software that caters specifically to the needs of vloggers. It offers a wide range of tools and functionalities to enhance your videos and make them stand out. What sets VideoProc Vlogger apart is its user-friendly interface, making it accessible even for beginners.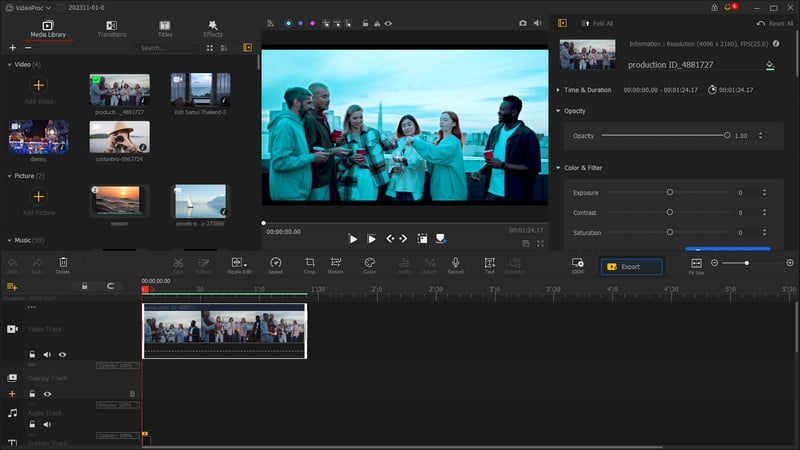 Key Features of VideoProc Vlogger
VideoProc Vlogger boasts several key features that make it an ideal choice for vloggers:
1. Handling Various Video Formats and Resolutions
One of the standout features of VideoProc Vlogger is its ability to handle a wide range of video formats and resolutions. Whether you're shooting in 4K, HD, or even lower resolutions, VideoProc ensures smooth editing without compromising the quality of your footage.
2. Advanced Editing Tools
VideoProc Vlogger provides a comprehensive set of advanced editing tools to refine your vlog videos. From basic tasks like trimming and cropping, to more complex operations like merging multiple clips, VideoProc has got you covered. These tools allow you to precisely edit your videos and create seamless transitions.
3. Special Effects, Filters, and Transitions
To unleash your creativity, VideoProc Vlogger offers a collection of special effects, filters, and transitions. Whether you want to add a vintage look, apply artistic filters, or create smooth transitions between scenes, VideoProc provides a variety of options to elevate the visual appeal of your vlogs.
4. Subtitles, Watermarks, and Annotations
VideoProc Vlogger understands the importance of conveying your message effectively. With its subtitle, watermark, and annotation features, you can easily add captions, logos, and text overlays to enhance the storytelling aspect of your vlogs.
5. Hardware Acceleration for Faster Processing
VideoProc Vlogger's unique hardware acceleration technology enables vloggers to edit and process videos more efficiently, saving both time and effort.
---
Part 2: Performance and Speed
Speed is a crucial factor when it comes to video editing, and VideoProc Vlogger excels in this department. It utilizes advanced algorithms to process videos swiftly, without compromising the quality. Moreover, VideoProc Vlogger leverages hardware acceleration technology, making editing tasks more efficient and seamless.
---
Part 3: Compatibility and Cross-platform Support
VideoProc Vlogger recognizes the diverse needs of vloggers and offers support for both Windows and macOS platforms. Regardless of your operating system, VideoProc ensures a smooth editing experience. Additionally, VideoProc is compatible with popular video sharing platforms like YouTube and TikTok, allowing for easy uploading and sharing of your vlogs.
---
Part 4: Pros and Cons of VideoProc Vlogger
Let's take a look at the pros and cons of VideoProc Vlogger.
Pros of VideoProc Vlogger
• Targeted at Vloggers
VideoProc Vlogger is designed with vloggers in mind, making it a well-suited choice for those looking to enhance their vlog content.
• User-Friendly Interface:
VideoProc Vlogger has a user-friendly interface, making it easy for beginners to navigate and use the software effectively. This is especially beneficial for vloggers who may not have extensive editing experience.
• Advanced Editing Tools:
VideoProc Vlogger offers a wide array of advanced editing tools, including trimming, cropping, merging, applying special effects, filters, and transitions. These useful tools allow vloggers to enhance their videos and make them visually appealing.
• Hardware Acceleration:
VideoProc Vlogger's hardware acceleration allows for faster video processing, reducing editing and rendering times, a crucial benefit for time-sensitive vlog content creation.
• Cross-platform Support:
VideoProc Vlogger is available for both Windows and macOS platforms, accommodating vloggers using different operating systems. This flexibility ensures that vloggers can edit their videos regardless of their preferred platform.
• Stability and Reliability:
The software offers a stable editing environment with robust error handling, reducing the risk of crashes during the editing process.
---
Cons of VideoProc for VideoProc Vlogger
• Learning Curve:
While it is user-friendly, vloggers who are entirely new to video editing may still experience a learning curve when starting with VideoProc Vlogger.
• Limited Free Version Features:
While VideoProc Vlogger has a free version, some of the more advanced features and functionalities are only available in the paid version. Vloggers looking for comprehensive editing capabilities may need to upgrade to the paid version of VideoProc Vlogger.
• No Cloud Storage Integrationn:
VideoProc Vlogger does not offer direct integration with cloud storage services, which means vloggers need to manually upload and download their videos when working with cloud-based storage solutions.
• Lack of Social Media Integration:
VideoProc Vlogger does not have built-in integration with popular social media platforms like YouTube or TikTok. Vloggers will need to export their edited videos from VideoProc Vlogger and manually upload them to their desired social media platforms.
• Limited Collaboration Features:
VideoProc Vlogger is primarily designed for individual vloggers, and it lacks robust collaboration features for team-based editing. If multiple vloggers or editors need to work on the same project simultaneously, VideoProc may not be the most suitable option.
• System Requirements:
The hardware acceleration feature may require more powerful hardware, which could be a challenge for users with older or less capable computers.
---
Part 5: How to Use VideoProc Vlogger
VideoProc Vlogger is a versatile video editing software designed to simplify the video editing process for vloggers and content creators. Here's a general overview of how VideoProc Vlogger works:
How to Use VideoProc Vlogger
Simply follow these simple steps to use VideoProc Vlogger:
Step 1. Run VideoProc Vlogger and open the "Project" setting panel.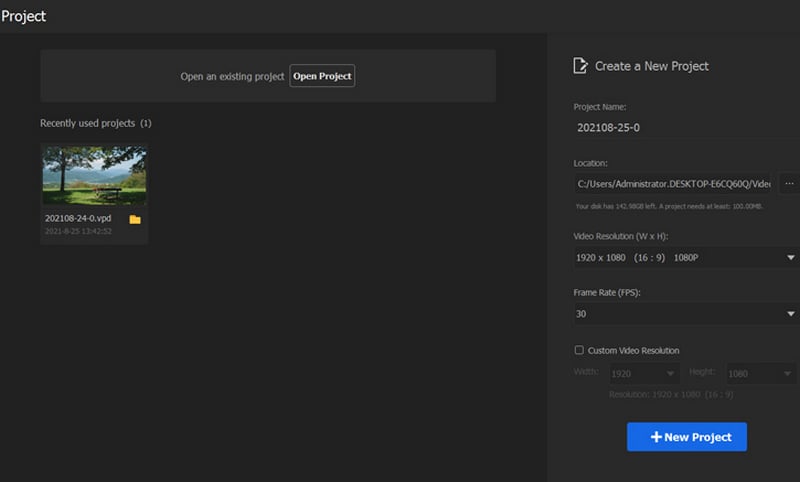 Step 2. To begin, it is recommended that you import all prepared media files, including video shots, background music, images, and subtitles.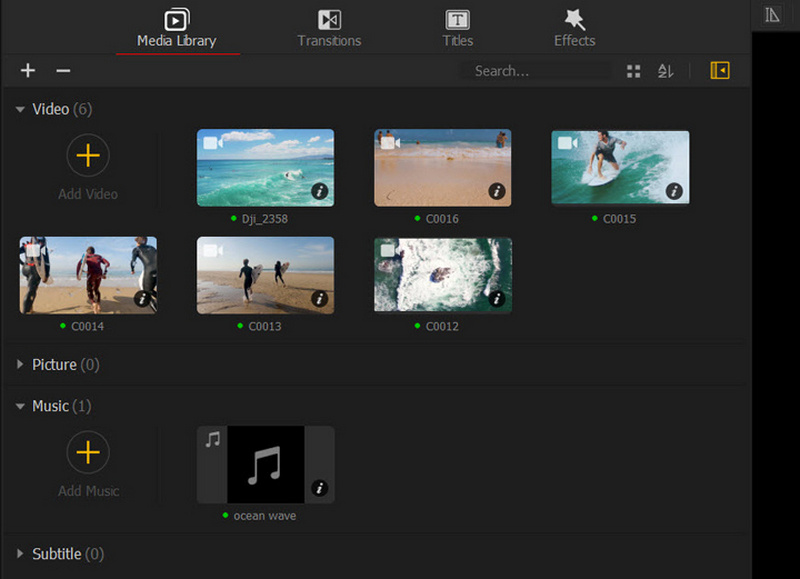 Step 3. Drag videos/audios to video/audio track.
Step 4. Now, you can do some video editing works, such as splitting video, changing video speed, adding transition, color correction, adding filters, titles or subtitles, etc.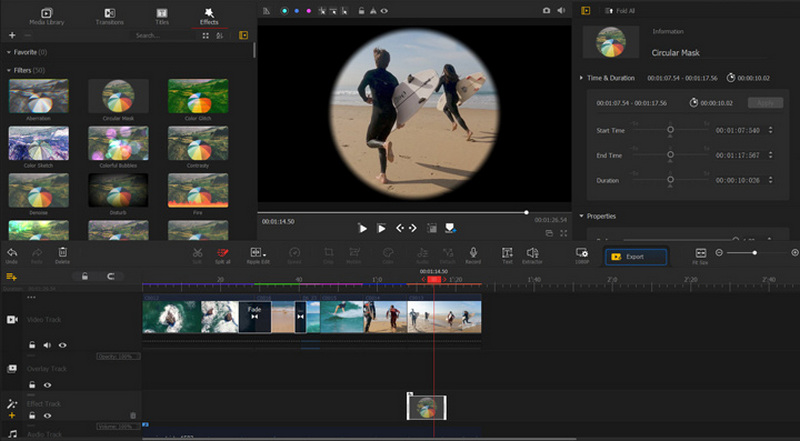 Step 5. Preview and export the video.
---
Bonus: Free Video Editing Software Similiar to VideoProc Vlogger - Any Video Converter Free
Apart from VideoProc Vlogger, another notable free video editing software worth considering is Any Video Converter Free. It provides essential video editing functionalities designed to handle a range of video editing tasks. Additionally, it supports a wide range of video formats, making it versatile for different types of projects. Moreover, it is compatible with Windows PC and Mac computer.
Features of Any Video Converter
Convert videos between any formats freely.
Download videos and music from 100+ sites.
Edit video clips with cut, crop, and special effects.
Add transitions to your video clips.
Adjust the audio volume and add audio effects.
Support hardware acceleration.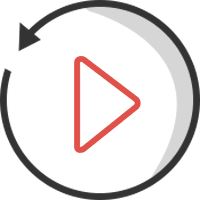 Steps to Edit Videos Using Any Video Converter Free
Step 1
Download and Run Any Video Converter Free
Please download and install Any Video Converter Free on your computer, and then proceed to launch the program.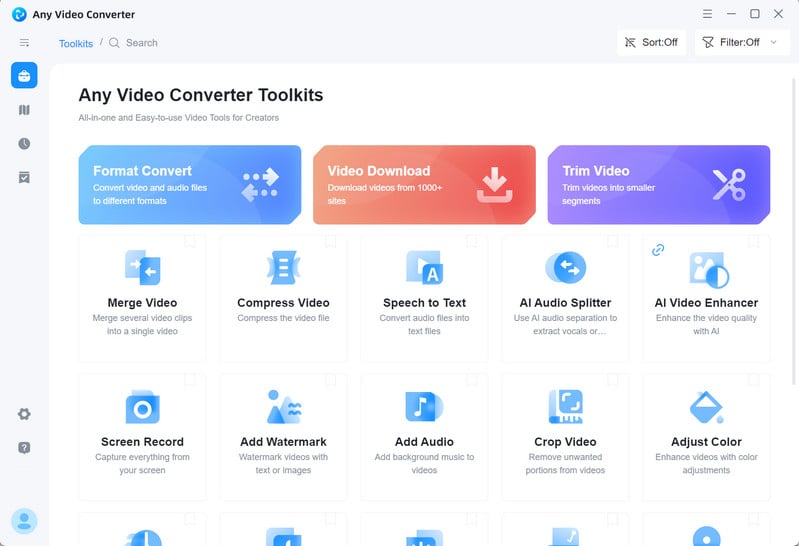 Step 2
Select the Specific Tool as You prefer
Any Video Converter Free offers a range of robust built-in video editing features. These include video trimming, video cropping, video merging, audio adjustment, video overlay, video compression, and more.
To customize your video, simply choose the appropriate tool based on your specific needs.
Merge Video: Select the "Merge Video" tool from the Toolkits list, and then add video files that you need to merge.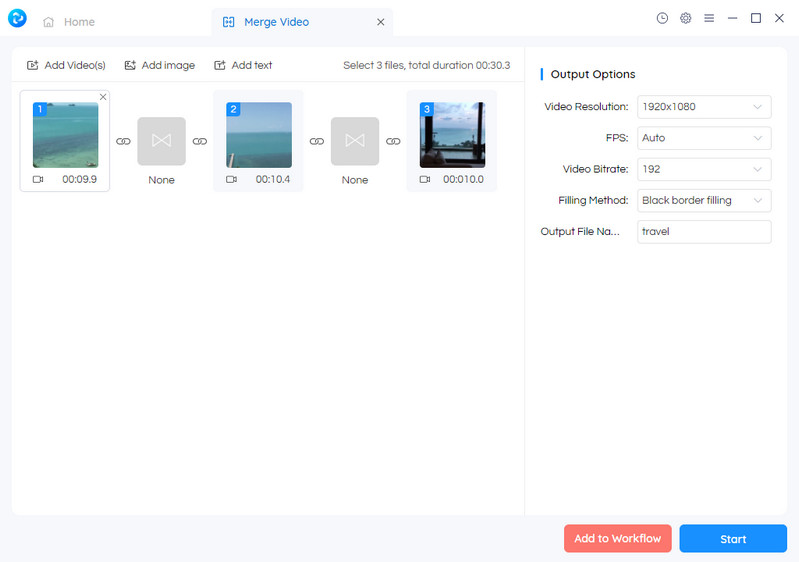 Trim Video: Select the "Trim Video" tool and drag the slider to select the start and end points of the video clip.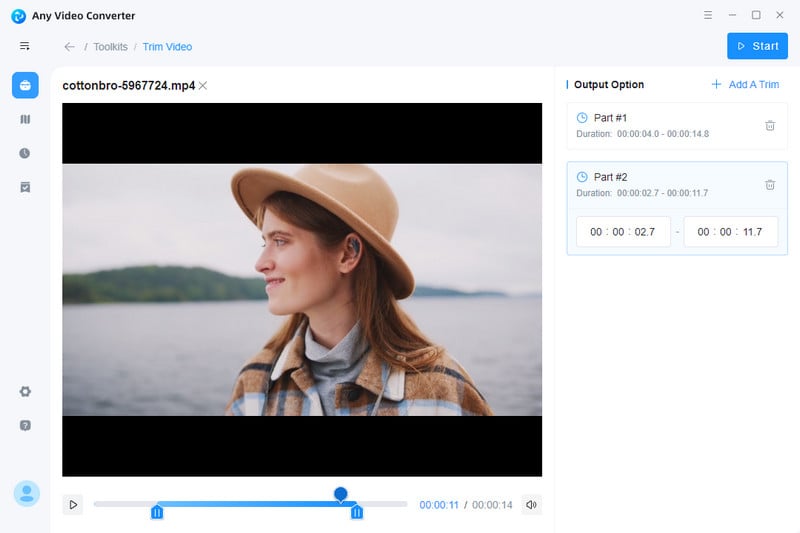 Compress Video: Select the "Compress Video" tool and choose the percentage you want to compress.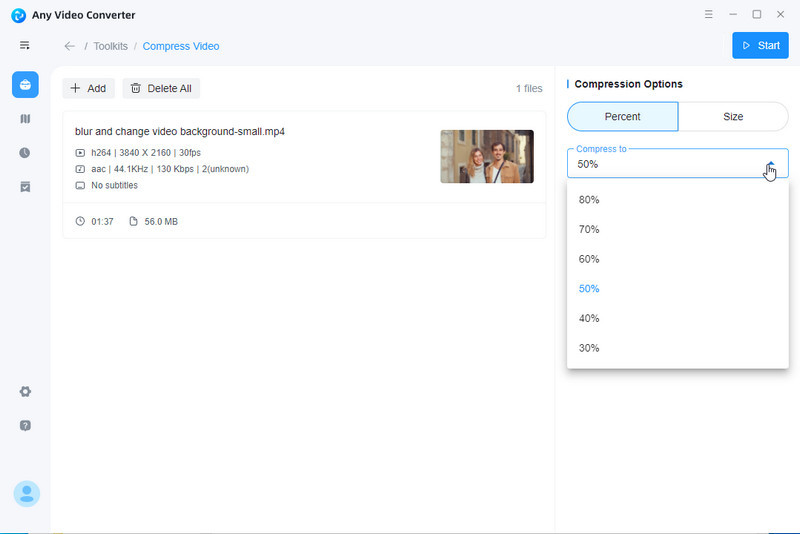 Add Audio to Video: To add music to the video, select the "Add Audio" tool and click on the "+" icon located under the "Background Music" section to add music to the video.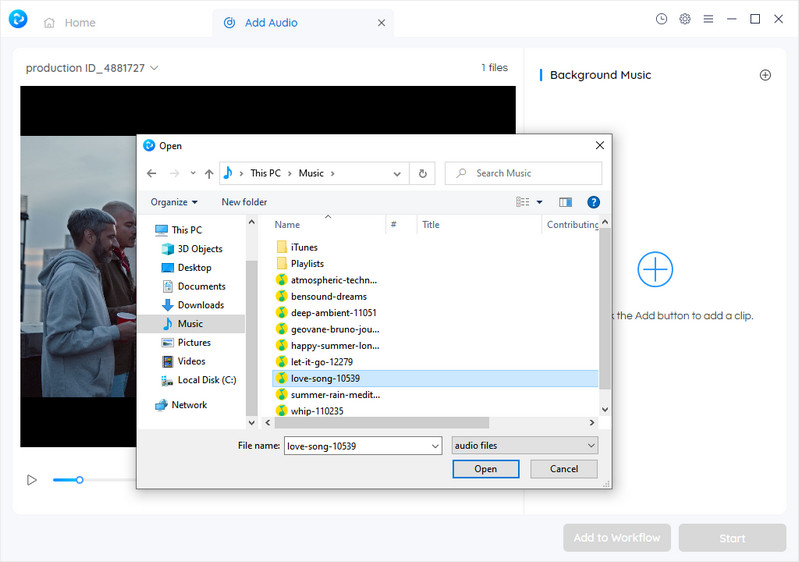 Add Watermark to Video: To add a watermark to the video, select the "Add Watermark" tool and choose between an image or text watermark. Next, customize the size, color, and position of the watermark.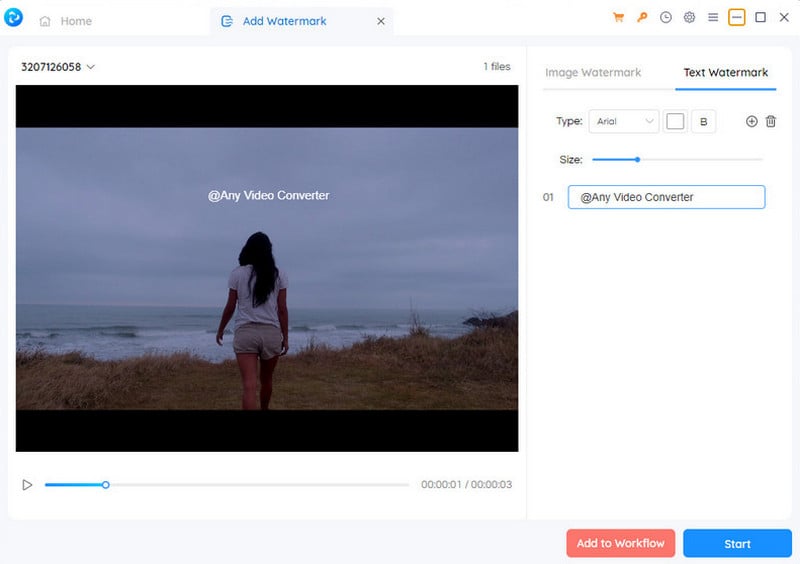 Crop Video: To crop the video, locate and select the "Crop Video" tool. Determine the specific width and height dimensions by either entering the values in the output options or manually adjusting the draggable box displayed on the picture.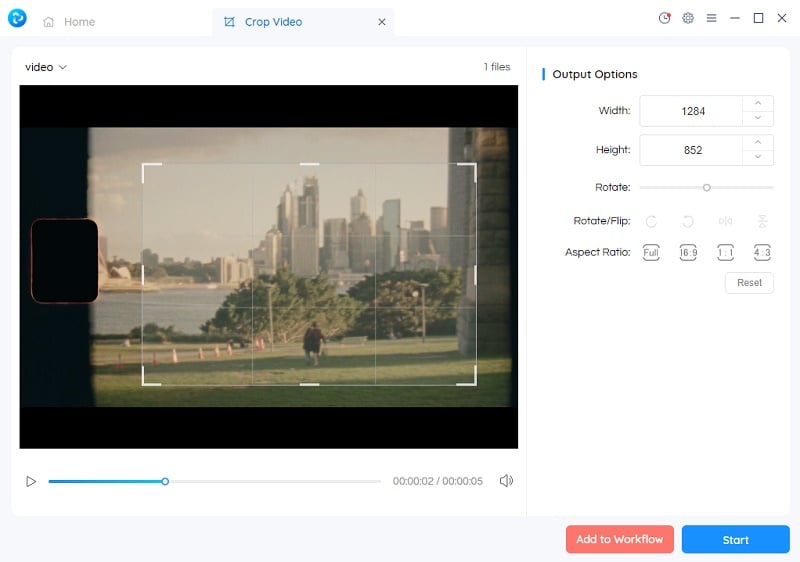 Adjust Color: Select the "Adjust Color" tool and adjust the level of brightness, saturation, contrast, white balance, color temperature, hue with the help of the sliders.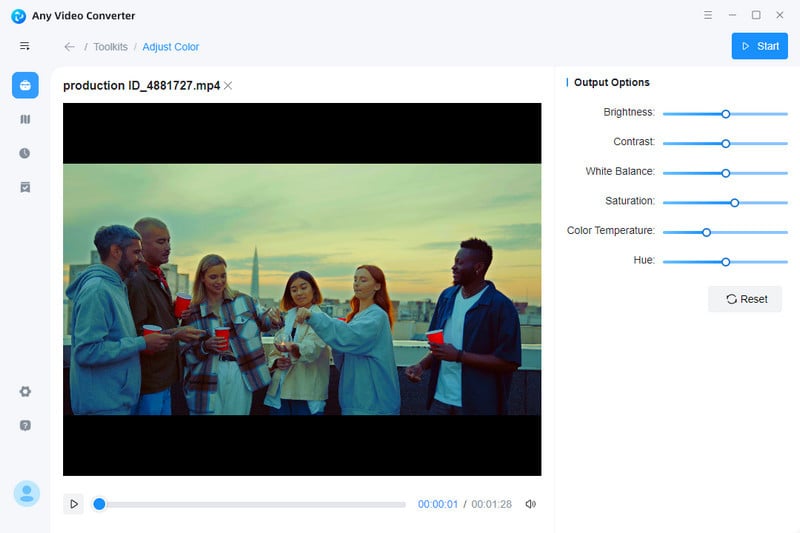 Speed Change: Select the "Speed Change" tool and choose from preset speed settings (e.g., 2x, 1.5x, 0.5x).
Overlay Video: To utilize the "Video Overlay" tool, navigate to the Toolkits list and select it. Import the desired video file into this tool. Next, add the overlay video onto the main video.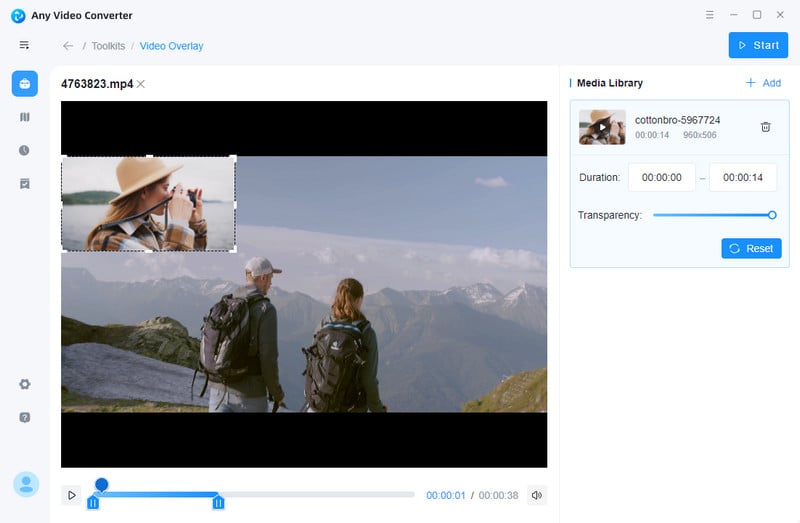 Add Subtitles to Video: Select the "Add Subtitles" tool from the Toolkits list. Navigate to the "Subtitle File" option located on the right panel of the program, and import an .SRT file by browsing your files.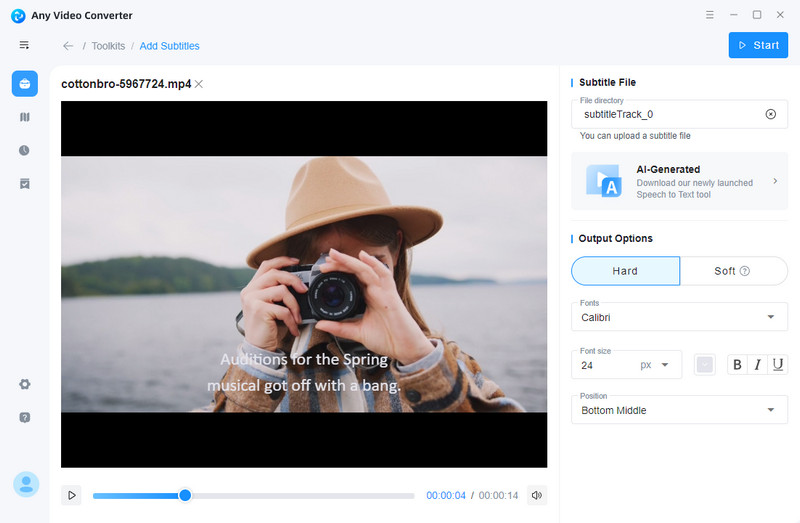 After all the preparation works are ready, click the Start button to start the video editing process. The edited videos are stored in the designated output directory you have specified.
---
Conclusion:
In conclusion, VideoProc Vlogger is an ideal choice for a wide variety of individuals and businesses that need access to a powerful video editing platform. It offers robust performance and compatibility across multiple platforms along with helpful features such as 4K HDR editing support, real-time previewing capabilities, GPU acceleration, and more. The intuitive UI makes it easy to use while the available advanced settings options mean users have full control over their projects' look and feel. Nonetheless, there are areas where VideoProc Vlogger falls short – most notably its lack of an automated timeline editor. However, for those who don't mind taking the manual approach or those looking for reliable post-processing tools might find great value in this software. If you're looking for a free yet powerful alternative to VideoProc Vlogger, then Any Video Converter Free is worth checking out as well. Whatever you decide on, make sure that the software is tailored to your needs and abilities so you can get the most out of it and take your vlogging journey to the next level!
Try Any Video Converter to edit your videos with ease!
---

Video Converter

DVD Converter

Video Editor

Enhance Video Quality

Enhance Image Quality

Remove Objects