How to Convert CDA to MP3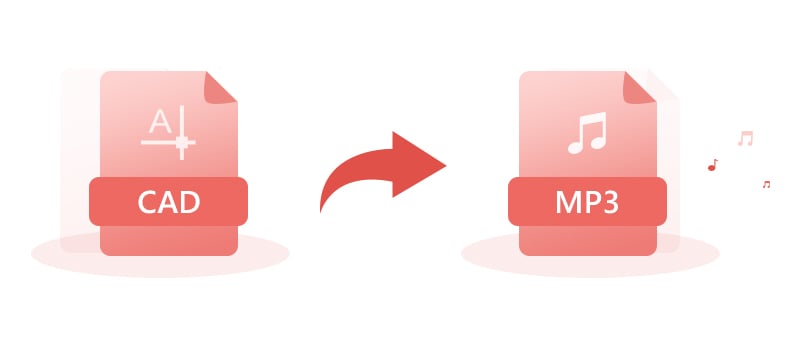 Any Video Converter Ultimate is an easy-to-use and professional video and audio converter. As a video converter, it enables you to convert video files between every format including MOV, Rm, Rmvb, MPEG, TS, DVR-MS, AVCHD, WMV, AVI to MPEG-4 movie format for iPod, iPhone, PS4, other portable medic players, and smartphones. As an audio converter, it can help you to convert audio to MP3, AAC, WAV, WMA, etc.
More amazingly, it can extract audio tracks from an Audio CD, and allow you to convert those music tracks to formats like MP3, WMA, Ogg, WAV, or FLAC audio files. To extract audio tracks from an Audio CD. Just download this professional CDA to MP3 Converter to have a try.
1. About .CDA File
A file with the extension .cda is a small (44 byte) virtual file generated by Microsoft Windows for each audio track on a standard "Red Book" CD-DA format audio CD as defined by the Table of Contents (ToC) (within the lead-in's subcode). These files are shown in the directory for the CD being viewed in the format Track##.cda, where ## is the number of each individual track. The .cda files do not contain the actual PCM sound wave data, but instead, tell where on the disc each track starts and stops. If the file is "copied" from the CD to a computer, it cannot be used on its own because it is only a shortcut to part of the disc.
However, some audio editing and CD creation programs will, from the user's perspective, load .cda files as though they are actual audio data files, and allow the user to listen to them. This should not be confused with the tracks actually containing the audio data on the CD.
2. Why We Need a CDA to MP3 Converter?
CDA files are not audio files, because they do not contain sampled sound at all. CDA files are just a way that Windows uses to let you access an Audio CD index. This is why if you copy a .CDA file to our hard drive and try to play it with an audio player, nothing happens. So you should need the CDA to MP3 Converter to extract audio tracks from an Audio CD.
3. Tutorial: How to Convert .CDA Files to MP3?
Any Video Converter Ultimate is a professional CDA to MP3 Converter which enables you to extract audio tracks from CD and convert to MP3 format. In this guide, we will show you how to convert CDA to MP3.
Step 1
Download and install this CDA to MP3 Converter
Put the audio CD to your computer CD driver. Click the "Add Disc" button, then a dialog will pop up, just press the "OK" button, all .CDA files will be loaded from your CD to the CDA to MP3 Converter.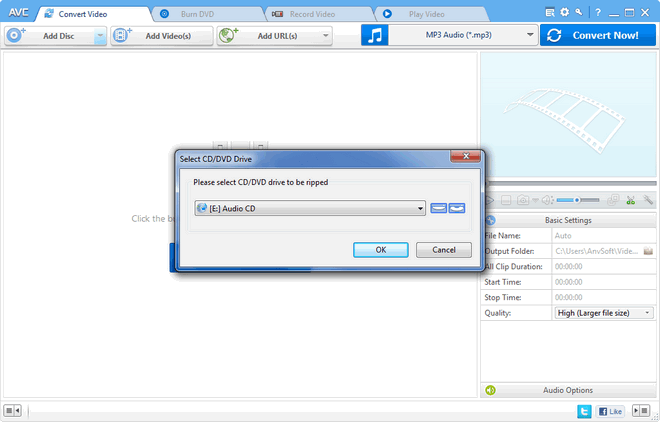 Step 3
Choose the .CDA files you need to convert to MP3
Now, all .cda files will be displayed on the main window, just select files you would like to convert to MP3.
After the files are selected, click the "Output Profile" tab. The drop-down list will unfold, just select MP3 Audio(*.mp3).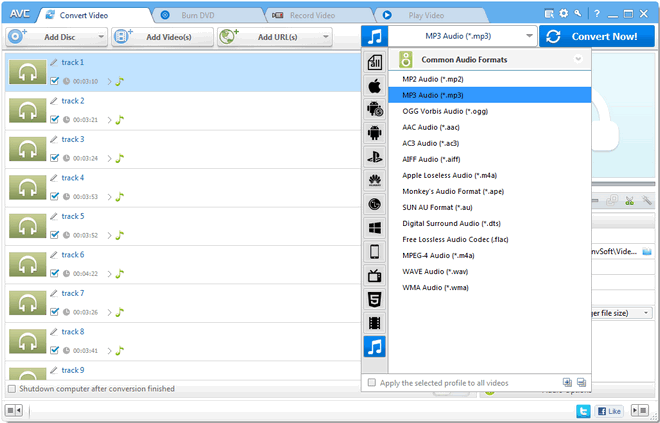 After completing some related settings, click the "Convert Now!" button on the upper right corner of the program.
Just free download this CAD to MP3 Converter!
Video Tutorial: How to Extract Audio from CD
---
Highly Recommended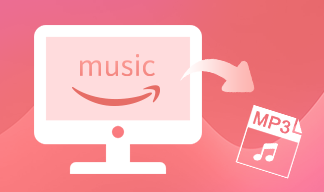 Convert Amazon Music to MP3
To download Amazon Music songs for offline listening on various media players and portable devices, you can use Amazon Music Recorder to convert Amazon Music songs to MP3.
Learn More

---

Video Converter

Video Downloader

Video Enhancer AI

DVD Converter

Video Recorder

Video Editor

Video Player