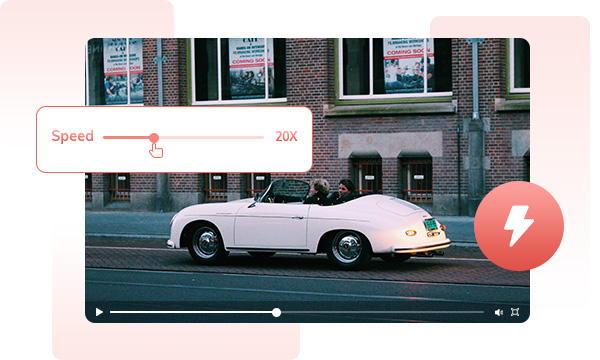 One-Click Presets
The application presents an instinctive user interface that facilitates the manipulation of video playback speeds, catering to both acceleration and deceleration requirements. Enhancing user convenience, the tool integrates one-click presets tailored for common speed adjustments, including 2x, 1.5x, and 0.5x. These presets streamline the process of effecting desired changes, eliminating the need for intricate configurations.
Custom Video Speeds
In conjunction with the provided preset alternatives, the tool provides users with the flexibility to select from an array of pre-established playback speeds or manually adjust speed value, extending up to a maximum of 20 times the original video speed. As adjustments are made to the video speed, users have the capability to preview the modified content in real time, a feature that furnishes visual feedback to ascertain the attainment of the intended playback speed prior to finalizing any alterations.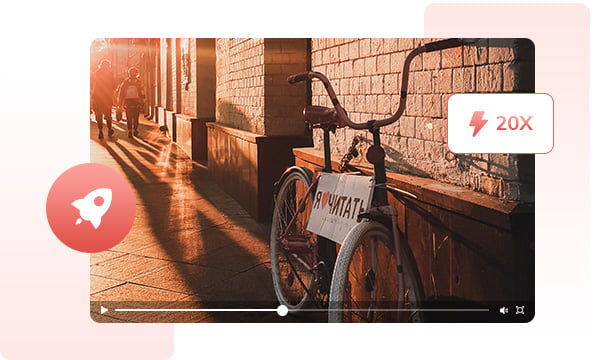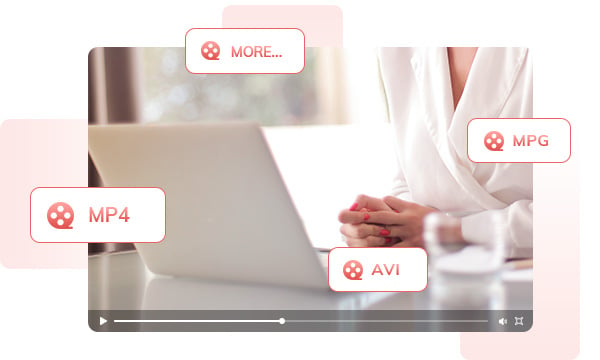 Compatible with Any Format
Support multiple video formats including MP4, AVI, MPG, VOB, WMV, MOV and more, empowering you to effortlessly import, edit, and export your videos, audio files, and images without the need for time-consuming format conversions. Preserve the quality of your content and streamline your creative workflow.
Mute the Audio in Video Clip
To preserve the integrity of audio quality, the tool offers a function for muting audio. This feature guarantees that any alterations in video speed will not compromise the fidelity of the original audio, thus enabling the subsequent addition of audio at its standard pace.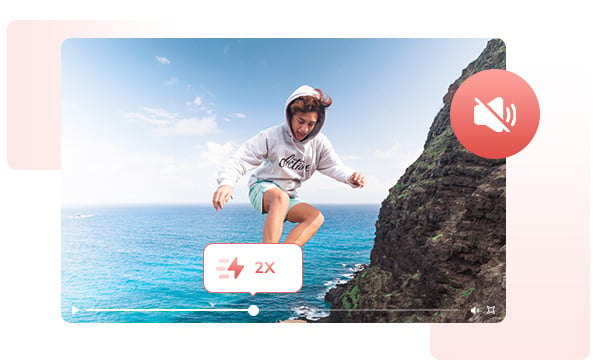 How to Change Video Speed
Step 1. Run Any Video Converter
Launch Any Video Converter, you will enter the main interface of Any Video Converter 8.0 as shown on the left.
Step 2. Select Change Speed Tool
Read More Details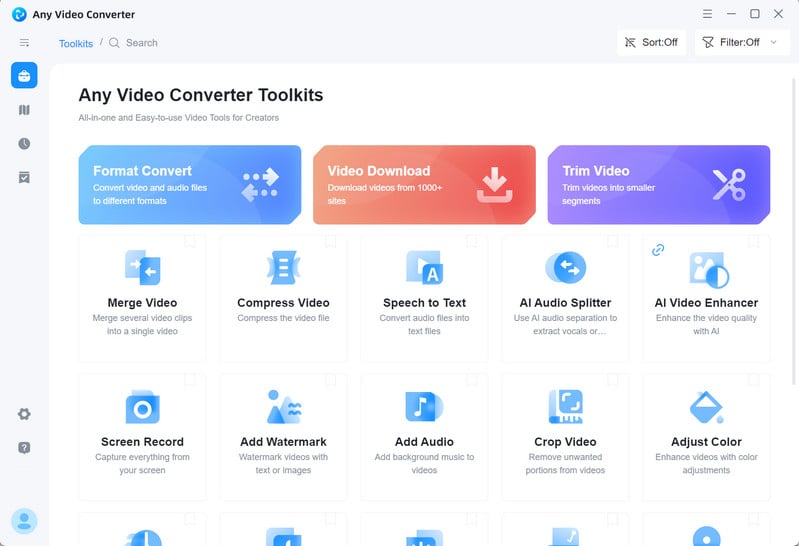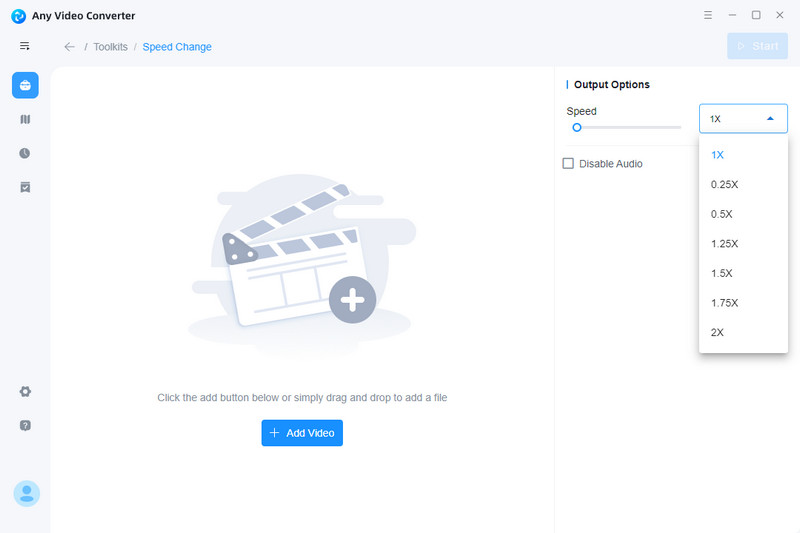 Any Video Converter Change Video Speed Tool
Effortless Speed Up or Slow Down Any Videos in Seconds!
Frequently Asked Questions
1.Why would I want to change the speed of a video?
2. How to speed up or slow down a video?
3. Are there presets for common speed adjustments?
4. Is there a maximum limit to how much I can speed up or slow down a video?
Our Users Are Also Downloading
AVCLabs Video Enhancer AI
AI-based video enhancement software to upscale video from 480p to 1080p, 1080p to 4K, and up to 8K, and bring your old videos a new look.
AVCLabs Video Blur AI
The best video blur app and face blur app to blur multiple moving faces or any part of a video (background, foreground, and any objects) with AI.