The 7 Best Netflix Video Downloaders/Recorders [Free and Paid]
You are able to download Netflix videos with its app installed on the supported devices and watch them offline. However, what if you want to take your Netflix experience to the next level by saving your favorite content permanently, without worrying about the videos removed by Netflix? In this article, we'll explore the best options available to help you transform Netflix videos into a versatile offline library of entertainment. Whether you're traveling, have limited data, unable to download videos to a certain device, or simply want to keep your favorite titles at your fingertips, we've got you covered with the most effective and reliable solutions. Both Netflix video downloaders and Netflix video recorders will be introduced, and you can try them out according to your preferences.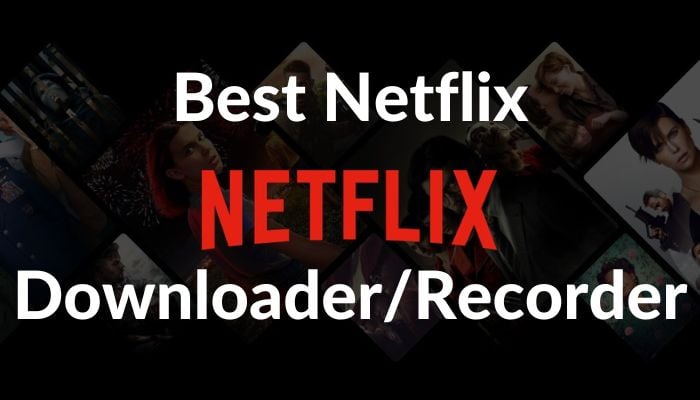 1. FlixiCam Netflix Video Downloader
FlixiCam Netflix Video Downloader is a professional Netflix video downloader that supports downloading Netflix videos on Windows and Mac devices. The built-in Netflix seamlessly connects to the Netflix website so that you can search for and browse Netflix content without switching from the Netflix webpage and the downloader. Netflix movies and TV series can be downloaded in MP4 or MKV format with FlixiCam, allowing you to transfer downloads to other devices including tablets, phones, TVs, and any other devices that support MP4/MKV playback.
A number of Netflix download restrictions can be removed with FlixiCam's assistance. For instance, users of any subscription plan, even ad-supported ones, can download videos without advertisements. Additionally, you can save 5.1 audio and select the language, the subtitles, and the audio from a list of up to 30 supported languages. FlixiCam is suitable for those who want to download many videos at once because it also features a batch download feature and a 5X download speed. Because it is a video downloader, not a screen recorder, you can do other tasks while downloading chosen videos.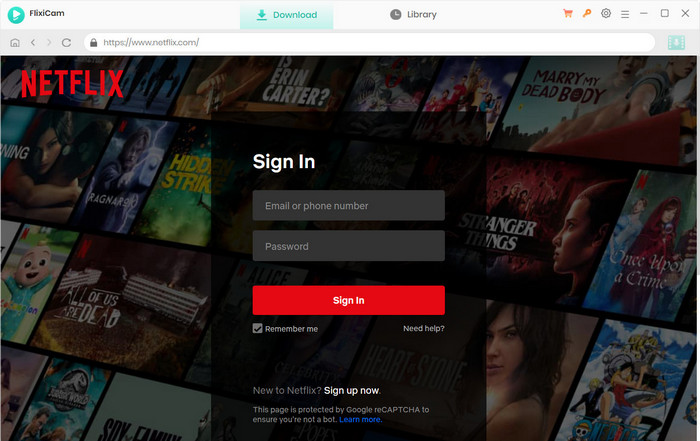 Pros and Cons of FlixiCam
Pros:
Built-in browser: Stream & download within the app.
Download Netflix videos in MP4/MKV format.
High quality: Up to 1080p & 5.1 surround sound.
Batch download mode with 5X download speed.
Full compatibility with macOS (macOS 10.15 or later).
Three subtitles modes & Support downloading SRT or VTT files.
Support up to 24 languages.
Metadata preservation.
Support downloading ad-free content for all subscribers.
Cons:
Support limited output formats: Only MP4 & MKV.
Price:
$39.95/month, $49.95/year, $99.9/lifetime
How to Use FlixiCam
Launch the software and log into your Netflix account. The Netflix webpage is embedded in the program, so you can also stream the Netflix content in the app.
Step 2
Search for the preference video
You have two ways to find the video you want to download. The first one is to locate the video from the Home page of the built-in browser. You can also search for the video by using its name or keywords.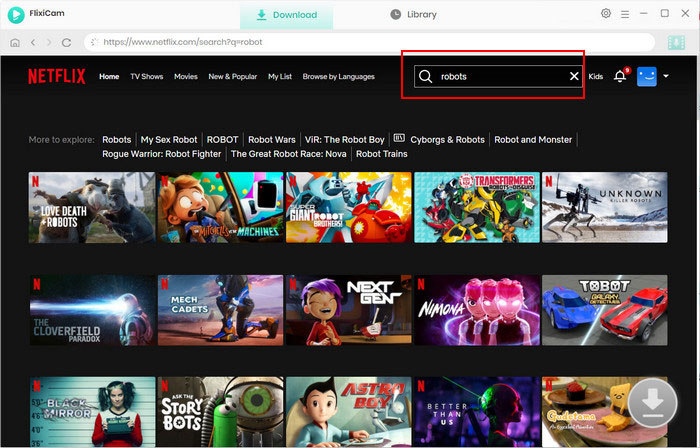 Step 3
Change the download settings
Click the Gear icon in the top-right corner, and you can access the window where you can change the output format, language, output path, etc.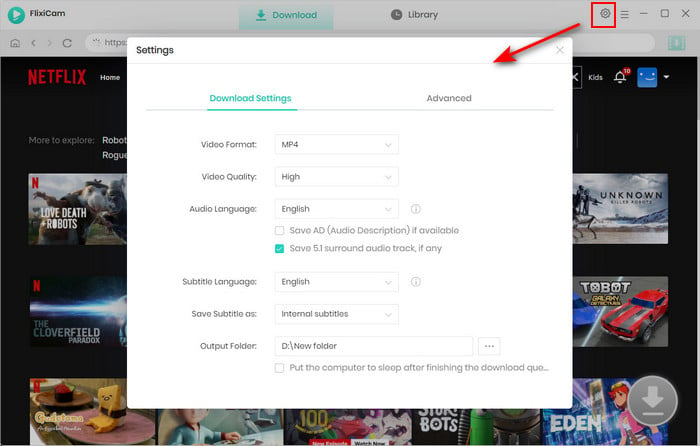 Step 4
Select season, titles, video quality, audio track and subtitle
Once you click on the video, you will see the Download icon in the bottom-right corner becomes green. You can then choose the season and episode you want to download by clicking it.
Simply click the Advanced Download icon to access the window where you can choose the video quality, audio tracks, and subtitles.
Step 5
Start downloading videos from Netflix
As a last step, please press the Download button to begin downloading the Netflix videos to the output folder you selected in the previous stage. When the downloading process finishes, you can check all downloads by clicking "Library".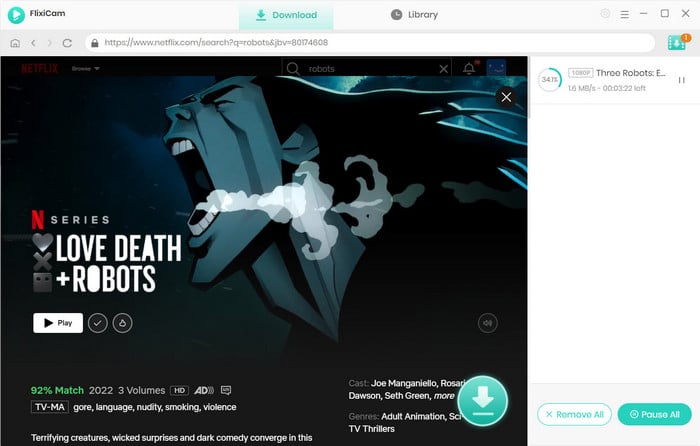 ---
2. VidiCable All-in-one Video Recorder
VidiCable is an app that can download videos from 15+ websites. Downloading within the same app is a feature that many users have long desired because some users have multiple streaming media subscriptions such as Netflix and Disney+. By using VidiCable, you can download videos from YouTube, and others in addition to streaming services like Netflix, Amazon, Disney+, HBO Max, Hulu, Paramount+, and Discovery+. This program allows for the unrestricted free download of up to 8K YouTube videos. YouTube videos can be downloaded for free without membership, so you can try out the free features before deciding whether to purchase the app.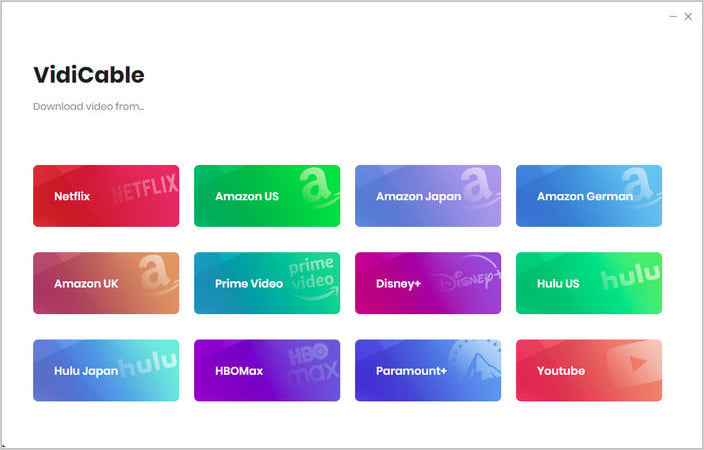 Pros and Cons of VidiCable
Pros:
Support downloading 15+ sites in one app.
Free 8K YouTube videos download.
Free downloads for social media: Facebook, Twitter, Vimeo, TikTok, etc.
Unlimited functions for the trial version.
Full compatibility with Windows and Mac (macOS 10.15 or above).
Cons:
Only available for Windows and Mac.
Only one-year or lifetime subscriptions are available.
Price:
$99.9/year, $199.9/lifetime
---
3. Free Netflix Downloader (FreeGrabApp)
Free Netflix Downloader has an extremely simple UI design, which is designed for users who do not like complicated UI. Simply copy the link from the Netflix webpage and paste it into the program to download it. In addition to a simple and clear interface, you can also experience many functions with this app. It is available to control the downloading of videos, pause, stop, and resume at your convenience.
You can also change default output settings before downloading: including video quality, audio language, subtitle language, etc. With support for multiple languages, it caters to diverse user requirements. While it allows simultaneous downloading of multiple videos, note that for this, you'll need to manually copy and paste the video links into the program, which might be less convenient for users seeking to download TV series in bulk. Therefore, this software is not convenient for users who want to download many videos at once.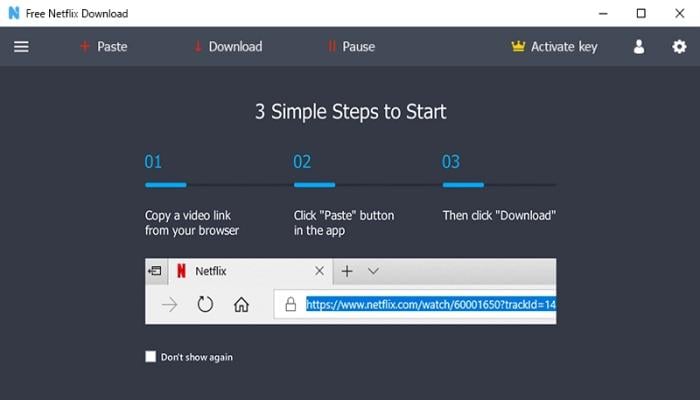 Pros and Cons of Free Netflix Downloader
Pros:
Simple interface.
Multiple selection of languages.
Available to pause, stop, and resume the download process.
Support downloading Dolby Atmos audio.
Price:
Cons:
Switching between web pages and the program, not time-saving.
Paid service, not "free".
Only available for Windows users.
The trial version can only download the first three minutes.
---
4. FonePaw Screen Recorder
FonePaw Screen Recorder supports recording up to 1080p videos & 60fps without a watermark. It also supports recording computer system sound, your voice, and your webcam. As a versatile video recorder, you can also annotate or draw on the video using the panel at any time you want during the recording process. However, it should be noted all your activities during the recording process will be recorded, which means that you cannot do other things on your computer during the recording process. In addition, before each recording process starts, you have to start over if you choose the incorrect parameters. Although this software has many powerful functions, to save you time, the video downloader could be a better choice since you don't have to wait until the recording process finishes.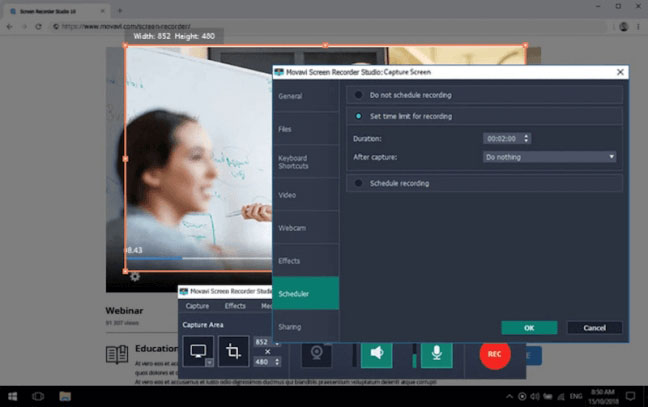 Pros and Cons of FonePaw Screen Recorder
Pros:
Record everything you want.
HD quality (up to 1080p & 60fps).
Customizable settings.
Compatible with Windows 7/8/10/11, and macOS systems.
Price:
$19.56/month, $38.46/year, $79.77/lifetime
Cons:
Only 3 minutes to record while using the trial.
Limited functions of the trial version.
Need to choose settings before every recording.
Need to wait until the recording process finishes.
---
5. Movpilot Netflix Video Downloader
Movpilot Netflix Video Downloader supports 2 ways to search for videos: search with keywords or paste a Netflix video link into the app's search box. Similar to other programs, this program has an easy-to-use design, and you can choose default output parameters in the settings, including video quality, video format, audio and subtitle language, program interface language, etc. In addition, you can also set the download speed to low, medium, and high, and choose to sleep or open the folder after the download is completed. Unfortunately, there are only 6 languages that can be selected as the default output language and interface language in the general setting: Chinese, English, French, German, Japanese, and Spanish. Therefore, you must manually choose the subtitle and audio language you want if you have no experience with one of these languages.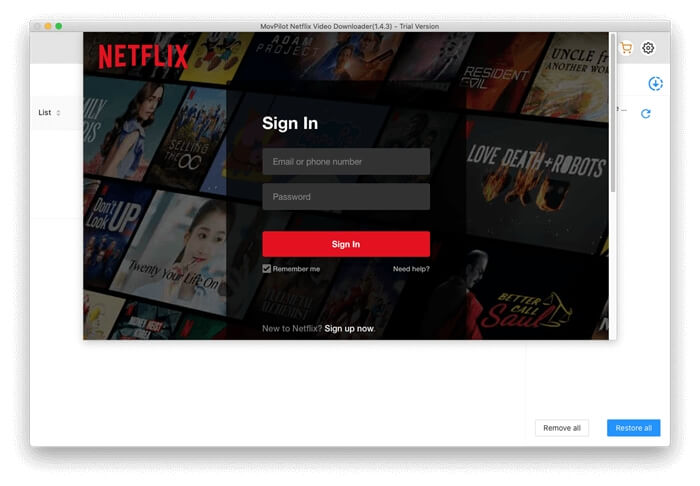 Pros and Cons of Movpilot Netflix Video Downloader
Pros:
Up to 1080p MP4/MKV files can be saved.
H265 and H264 video codec.
Dolby Atmos 5.1 surround sound.
Compatible with Windows and macOS systems.
Price:
$15.95/month, $59.95/year, $128.95/lifetime
Cons:
The free trial only allows you to download the first 6 minutes of a movie/TV show.
Only 6 user interface languages can be selected.
You must be logged into Netflix before taking any action.
---
6. VMake Chrome Extension
Methods mentioned earlier need to be downloaded to your computer before they can be used for downloading Netflix videos. You may be looking for a way to download Netflix without installing additional programs. VMake Chrome Extension is probably the one you need. This Chrome extension seamlessly integrates with your browser, granting you instant access to a built-in Netflix recorder without any extra installations. Plus, Vmaker comes equipped with a built-in video editor, allowing you to edit your videos effortlessly. You can also record the screen while using the webcam, the screen, or both with this tool.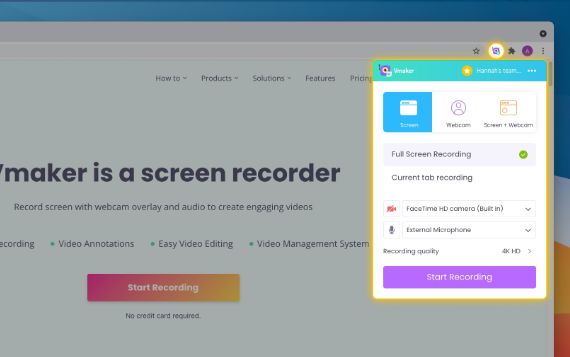 Pros and Cons of VMake Chrome Extension
Pros:
No need to download an app.
Record Screen and Webcam at the same time.
Built-in video editor.
Compatible with Windows and macOS systems.
Price:
Starter: $7/month,$84/year
Team: $8/month,$96/year
Cons:
Paid service, not free.
Limited functions for the starter plan.
Lack of custom options to choose Netflix outputs.
Must wait until the recording is complete.
---
7. ShareX
If you need a lightweight app, ShareX is probably what you are looking for. As an open-source Netflix screen recorders with powerful features, ShareX can instantly begin recording Netflix with a single click. You can choose the recording area, and then start recording the screen. In addition to recording, it is also available to capture a screenshot and make a GIF to share afterward. Besides, it is compatible with some cloud storage providers, including Dropbox, Google Drive, Imgur, and others. You can easily submit and share your screenshots after capturing them with this function. There's also an image editor that you may use to alter your screen captures before sharing them. However, it may not be friendly to beginners because it may take some time to learn hotkeys to better use the tool and get started more quickly.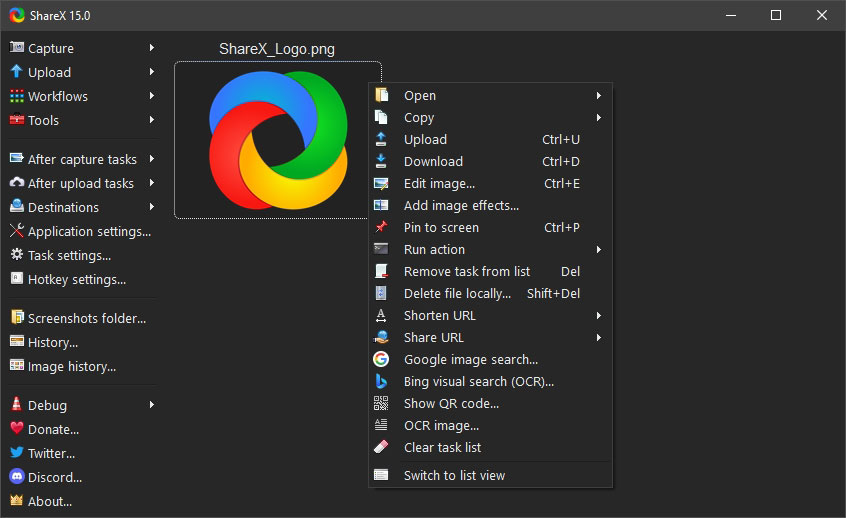 Pros and Cons of ShareX
Pros:
Lightweight app with a small size.
Open-source app.
No advertisements.
Able to record screen and capture screenshots.
Price:
Cons:
Not friendly to newbies.
Only available on Windows.
Not able to provide enough instructions.
Time-consuming to upload and share files.
Conclusion
From the convenience of open-source solutions to user-friendly extensions, the options are plentiful. If you're looking for a comprehensive downloader, FlixiCam is an excellent option. It enables swift downloading of 1080p videos, the preservation of multi-language subtitles, and 5.1 audio. Thanks to its user-friendly interface and intuitive guidance, you can get started quickly with this tool. Of course, you have the flexibility to select the product that aligns best with your specific requirements. It's advisable to explore all the options by downloading and testing them yourself, and then decide whether to purchase them or not.
Try FlixiCam Netflix Video Downloader out!
We Also Recommend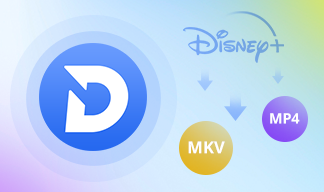 Download Videos from Disney+ to MP4
To download videos from Disney+ for offline listening on various media players and portable devices, you can use DispCam Disney+ video downloader to download Disney+ videos in MP4 format. This Disney Plus Video Downloader adopts the innovative and unique recording technology which allows users to save a collection videos from Disney+ so as to watch them offline on more devices.
Read More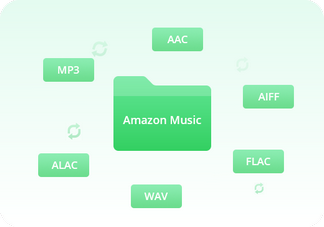 Convert Amazon Music to MP3
NoteBurner Amazon Music Converter is a reliable multifunctional audio converter to convert Amazon Music Unlimited & Prime Music to MP3/AAC/WAV/FLAC/AIFF/ALAC format at 10X speed with up to Ultra HD quality kept. With this handy tools, you can enjoy the converted Amazon Music songs on any device or software platform, such as DJ mixer, MP3 player, car player, USB drive, smartwatch, and so on.
Read More

---