Best 20 Movies on Amazon Prime Video of All Time
Amazon Prime Video now has come into the place of the best video streaming services. As a leading on-demand video streaming service provider, Amazon Prime Video brings classic and current movies, popular TV series, original content, and more is coming to fill its expansive library. Amazon Prime Video not only has the deepest library of TV episodes, but also a decent collection of movies you can binge-watch in your free time. Here we pick up the best 20 movies on Amazon Prime Video, and most of them are classics that are worth watching. Let's view the full list and download the best movies from Amazon Prime Video for offline watching.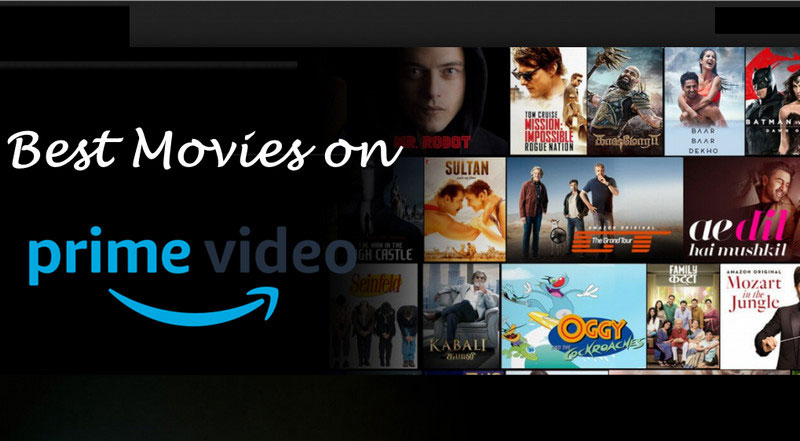 Best 20 Movies on Amazon Prime Video
1. The Shawshank Redemption (1994)
Rate: 9.3 / Genre: Drama / Stars: Tim Robbins, Morgan Freeman, Bob Gunton
"Some birds don't mean to be caged. Their feathers are just too bright."
As 27 years go by, "The Shawshank Redemption" is one of the best, most beloved, and highest-rated movies of all time. It is a story about jailbreak, no stunt, no eroticism, but most of us can be deeply impressed whether when the first time we watch it or relive it. Why "The Shawshank Redemption" has not lost its attractions after so many years? From deep desperation to shocking hope, this is why it is so moving.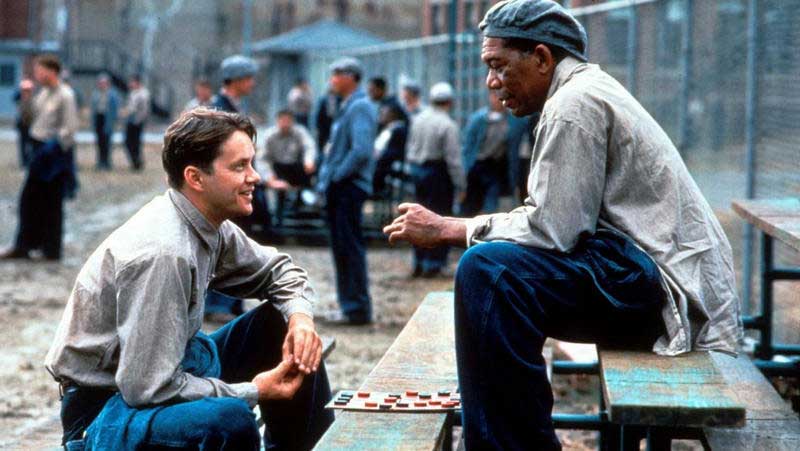 2. The Godfather (1972)
Rate: 9.2 / Genre: Crime / Stars: Marlon Brando, Al Pacino, James Caan
"Life is so beautiful..."
"The Godfather" was adapted from the 1969 best-selling novel of the same name by Mario Puzo. It could be regarded as the epic of the crime family, and it is about the history of the rise and fall of an American gangster family, Don Corleone. As the plot progresses, you will be brought into the world of the film, and then touched by integrity, conscience, family affection that are well and accurately delivered by the characters.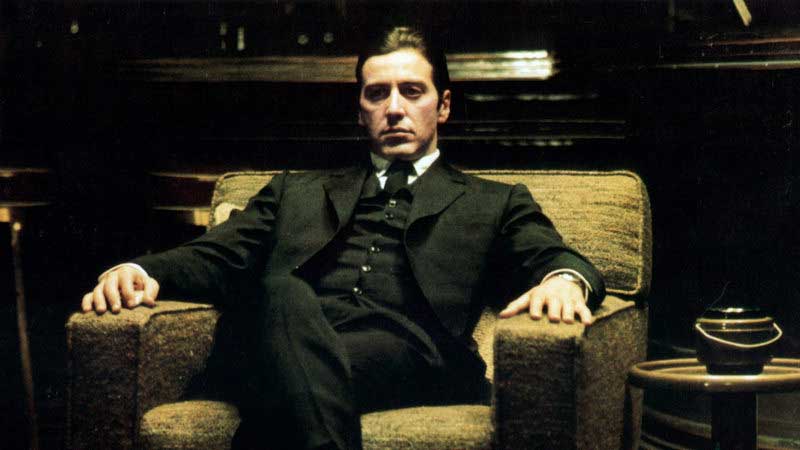 3. The Lord of the Rings: The Return of the King (2003)
Rate: 8.9 / Genre: epic fantasy adventure film / Stars: Elijah Wood, Viggo Mortensen, Ian McKellen
"From the ashes, a fire shall be woken. A light from the shadow shall spring. Renewed shall be blade that was broken. The crownless again shall be king."
"The Lord of the Rings" is the most imposing and beloved movie trilogies in history. It is capable of immersing the audience into the fictional fantasy world, so it is not overstated to say The Lord of the Rings is the origin of an adventure film. Based on J. R. R. Tolkien's novel, the original trilogy consists of "Fellowship of the Ring", "Two Towers", and "Return of the King". Though it is a long story, it is not boring to watch, because the whole film was filled with so many unforgettable and imposing scenes. Now, we are so delightfully to see the new Lord of the Rings TV series is coming soon to Amazon Prime Video.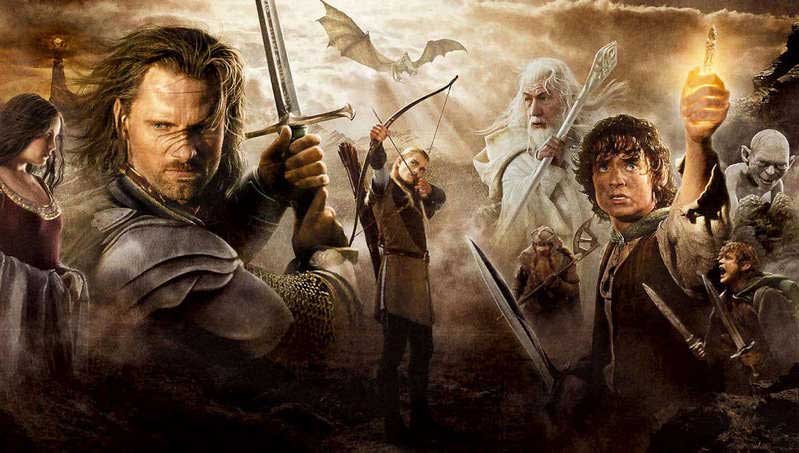 4. Forrest Gump (1994)
Rate: 8.8 / Genre: romantic comedy-drama / Stars: Tom Hanks, Robin Wright, Gary Sinise
"Life was like a box of chocolates. You never know what you gonna get."
We can see the world through the eyes of "Forrest Gump". Whether it is the incarnation of American idealism or an inspirational model. So life is a box of chocolate, and you never know it is sweet or bitter.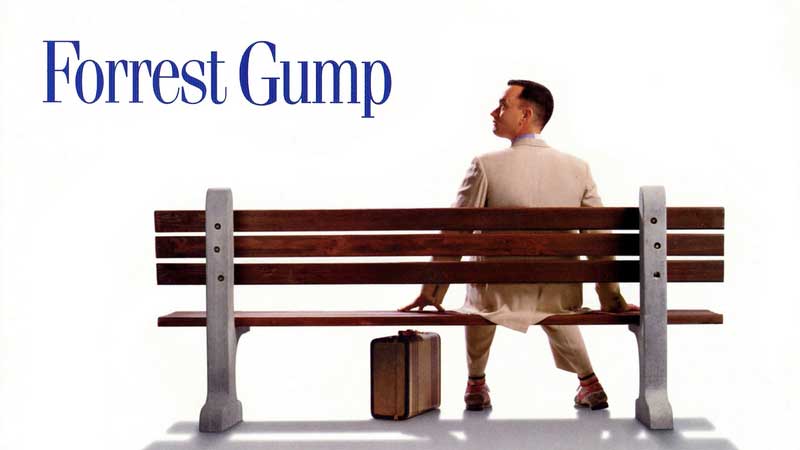 5. Spirited Away (2001)
Rate: 8.6 / Genre: Japanese animated fantasy film / Stars: Daveigh Chase, Suzanne Pleshette, Miyu Irino
"Quit whining. It's fun to move to a new place, It's an adventure."
"Spirited Away", one of the finest of all animated films, is like Shakespeare's Hamlet. A fairy tale reflects the whole life and society. Every young person can read his own understanding from this story.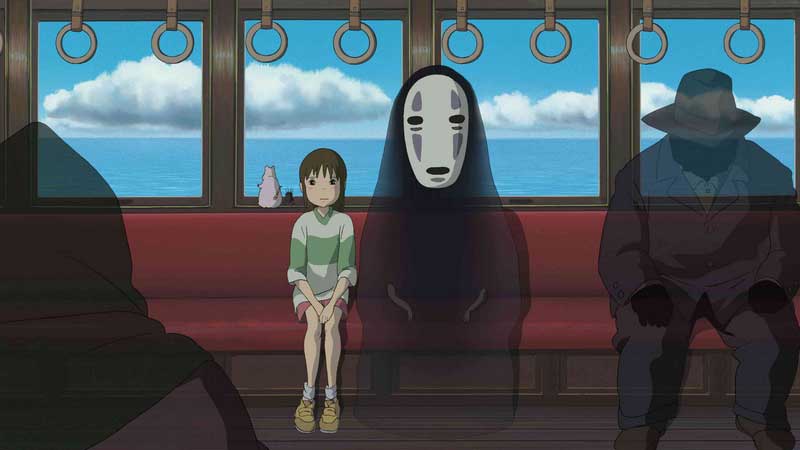 6. Parasite (2019)
Rate: 8.6 / Genre: South Korean black comedy thriller / Stars: Kang-ho Song, Lee Sun-kyun, Cho Yeo-jeong
"You know what kind of plan never fails? No plan. No plan at all. You know why? Because life cannot be planned."
The Korean movie "Parasite" was the first non-English film in Oscar to win the Best Picture Award. The contradiction of the film focuses on the poor and the rich and tells us the truth that the class divide can never be surmounted.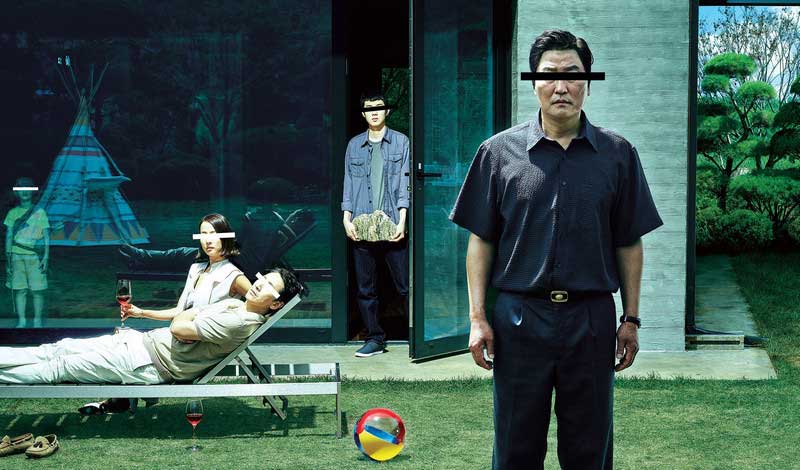 7. Interstellar (2014)
Rate: 8.6 / Genre: epic science fiction / Stars: Daveigh Chase, Suzanne Pleshette, Miyu Irino
"Mankind was born on Earth. It was never meant to die here."
"Interstellar" is a science fiction movie co-produced by the United States and Britain in 2014. The film is adapted from the black hole theory of physicist Kip Thorne, and it mainly tells the adventure story of a group of astronauts through wormholes to find a new home for mankind.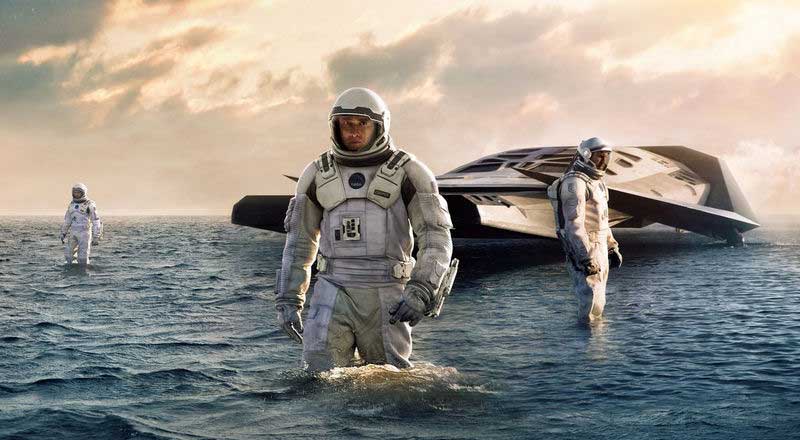 8. The Dark Knight Rises (2012)
Rate: 8.4 / Genre: superhero / Stars: Christian Bale
"Suffering builds character."
"The Dark Knight Rises" is adapted from the classic superhero comic "Batman" by DC Comics, and it is the final chapter of the Batman trilogy directed by Christopher Nolan. The film continues the texture and style of Batman: The Dark Knight and the plot is set to describe the showdown between Bruce Wayne and Bane.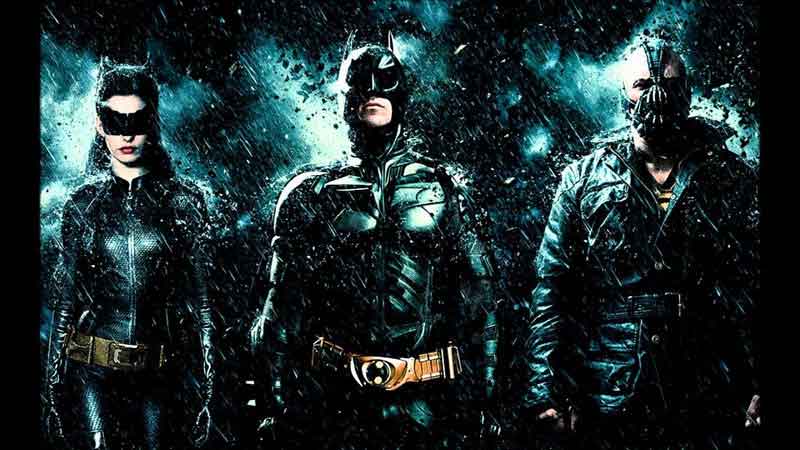 9. Joker (2019)
Rate: 8.4 / Genre: American psychological thriller / Stars: Joaquin Phoenix, Robert De Niro, Zazie Beetz
"I used to think that my life was a tragedy, but now I realize, it's a comedy."
The movie is a story about the gap between the marginalized people and the rich from the perspective of a clown and talks about why the clown became that clown.
Life is a tragedy when seen in close-up, but a comedy in long-shot. -- Charlie Chaplin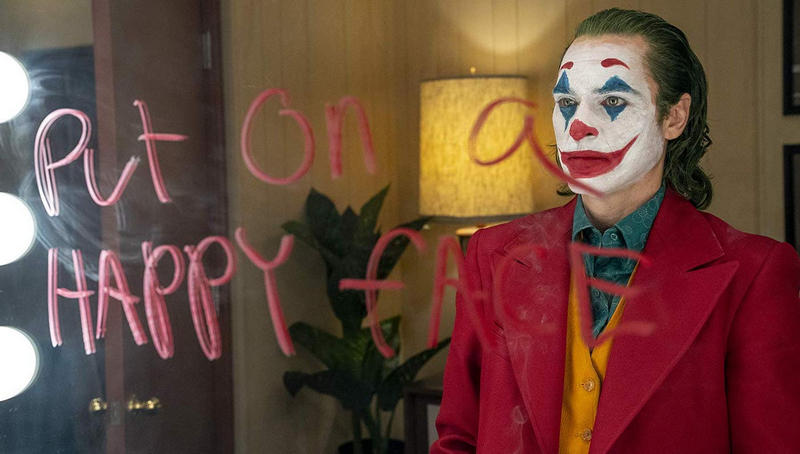 10. 1917 (2019)
Rate: 8.3 / Genre: British war film / Stars: Dean-Charles Chapman
"I hoped today would be a good day. Hope is a dangerous thing."
The one-shot camera renders the cruelty and sorrow of the battlefield. With fancy composition colors and scene details, the whole movie is full of a sense of immersion and enjoyment. It's really like a game to accomplish certain tasks, and the audience has a similarly immersive experience.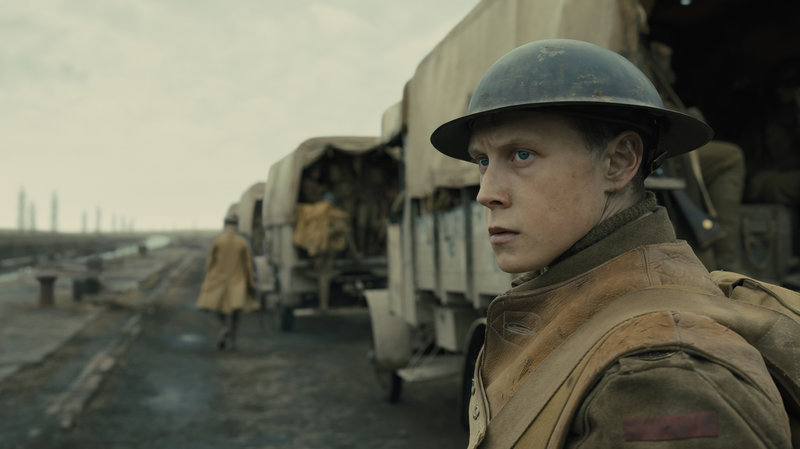 11. They Shall Not Grow Old (2018)
Rate: 8.3 / Genre: Documentary / Stars: Thomas Adlam, William Argent, John Ashby
"They shall grow not old, as we that are left grow old. Age shall not weary them, nor the years condemn. At the going down of the sun and in the morning, we will remember them."
"They Shall Not Grow Old" is a documentary film directed and produced by Peter Jackson, the director of the Lord of the Rings trilogy and the Hobbit trilogy. It is an oral history of British veterans in World War I, and a documentary made entirely of narration.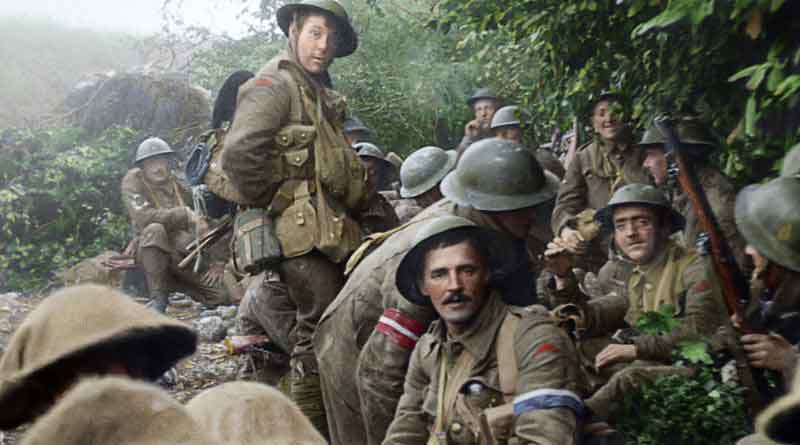 12. The Wolf of Wall Street (2013)
Rate: 8.2 / Genre: epic biographical black comedy crime / Stars: Leonardo DiCaprio, Jonah Hill, Margot Robbie
"I want you to deal with your problems by becoming rich!"
"The Wolf of Wall Street" is an autobiographical film adapted from Wall Street stockbroker Jordan Belfort, and it is fundamentally different from the traditional crime film: it does not propose a clear moral judgment. It seems that this is simply promoting the supremacy of money. If you are willing to experience the clips behind the images, you can feel the changes in the fate of the characters, and the satire and criticism between the lines.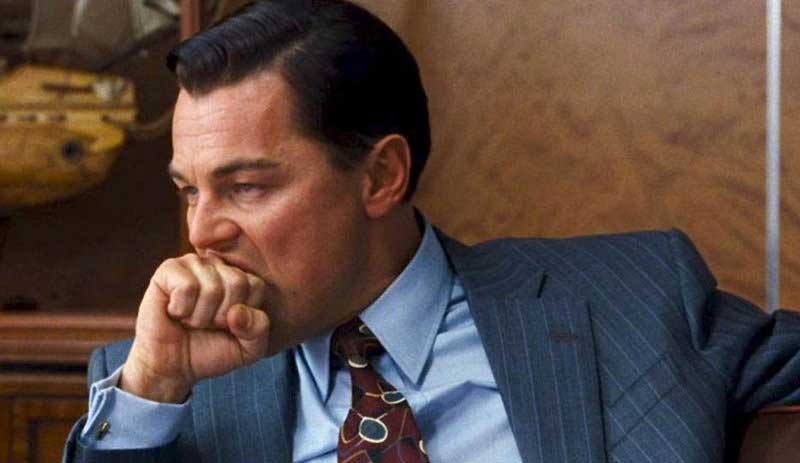 13. Batman Begins (2005)
Rate: 8.2 / Genre: superhero / Stars: Christian Bale, Michael Caine, Ken Watanabe
"It's not who I am underneath, but what I do that defines me."
As the first part of Christopher Nolan's Batman trilogy series, "Batman Begins" appropriately shows the relationship and characteristics of the main characters and lays the groundwork for the fate of each character in the latter two parts.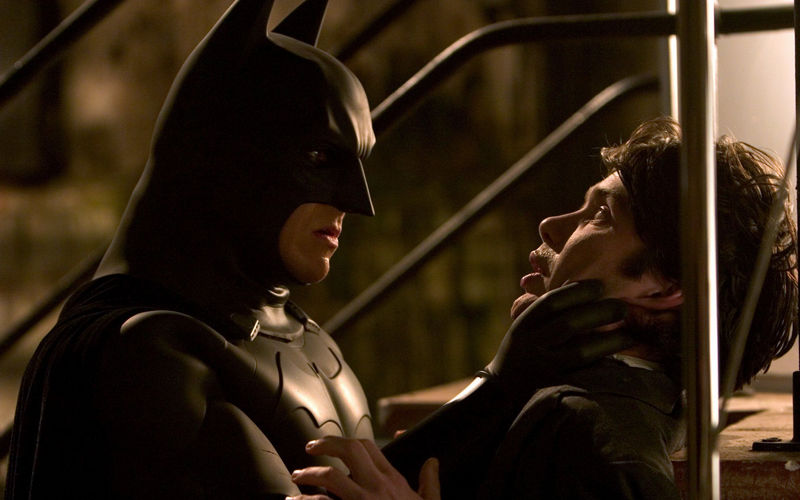 14. Green Book (2018)
Rate: 8.2 / Genre: biographical comedy-drama / Stars: Viggo Mortensen, Mahershala Ali, Linda Cardellini
"Being a genius is not enough, it takes courage to change people's hearts."
"Green Book" is based on the true story between jazz pianist, Don Shirley, and his bodyguard and driver, Tony Vallelonga. Two men with huge differences in skin color, class, personality, and sexual orientation became friends because of music and became friends for life because of the journey. To be brave to tear down the wall in your heart.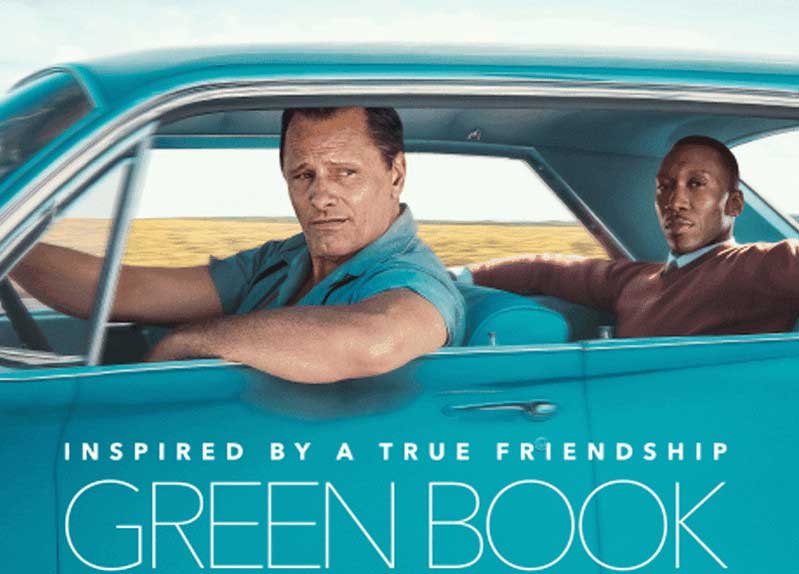 15. Ford v Ferrari (2019)
Rate: 8.1 / Genre: sports drama / Stars: Matt Damon, Christian Bale, Jon Bernthal
"If you're not winning, you are losing."
When it comes to the movie "Ford v Ferrari", you may think about "Fast & Furious". Different from Fast & Furious, Ford v Ferrari is a story of two friends, Carroll Shelby and Ken Miles who partnered with the Ford Motor Co. to beat Ferrari at the 24 Hours of Le Mans. It is a movie about confrontation and compromise, and also a visual feast for racing car enthusiasts.
16. Spotlight (2015)
Rate: 8.1 / Genre: American biographical drama / Stars: Mark Ruffalo, Michael Keaton, Rachel McAdams
"Sometimes it's easy to forget that we spend most of our time stumbling around the dark. Suddenly, a light gets turned on and there's a fair share of blame to go around."
"Spotlight" tells the true story of how the Boston Globe's team broke through the Iron Curtain of the church and exposed the scandal of the priests' collective child molestation.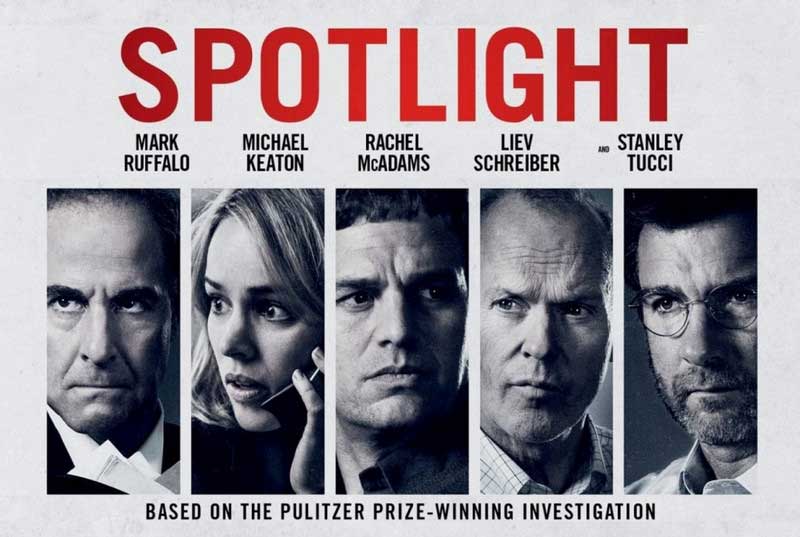 17. Bohemian Rhapsody (2018)
Rate: 8.0 / Genre: biographical drama / Stars: Rami Malek, Lucy Boynton, Gwilym Lee
"Good thoughts, good words, good deeds."
From the first time when Freddie tapped Bohemian Rhapsody's melody on the piano, to the Live Aid of the end, we can feel the magic of music. "Bohemian Rhapsody" is one of the best musical biopics ever made.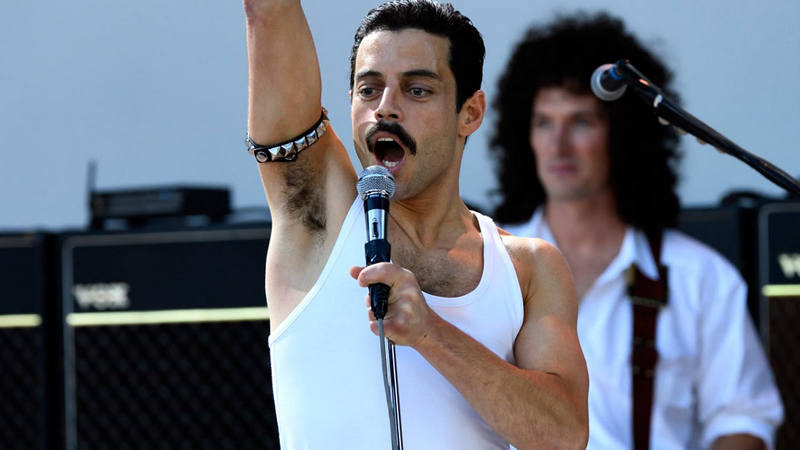 18. The Revenant (2015)
Rate: 8.0 / Genre: American epic Revisionist Western film / Stars: Leonardo DiCaprio, Tom Hardy, Will Poulter
"As long as you can still grab a breath, you fight. You breathe. Keep breathing."
Based on a true story, "The Revenant" is a story of family, revenge, survival, and nature, and an epic story of transformation set during the expansion of the American frontier. The Revenant is also one of the most beautifully-shot films. 93 percent of the scenes in the entire film are shot in the real place, so it turns out that the Oscars Best Cinematography award is really deserved.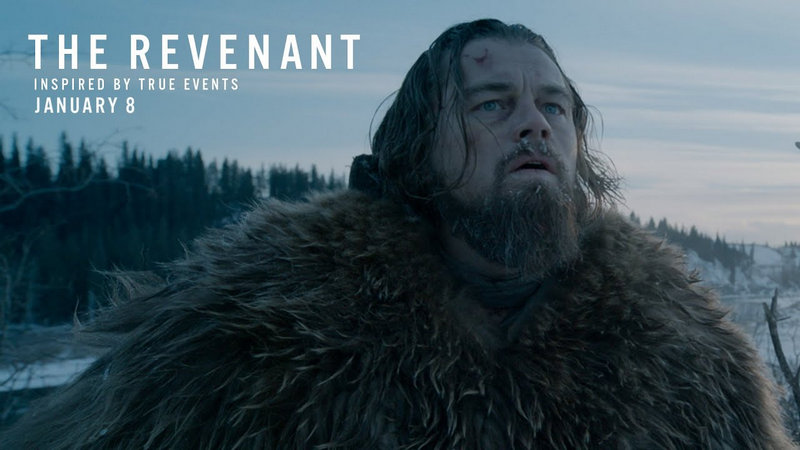 19. The Martian (2015)
Rate: 8.0 / Genre: science fiction / Stars: Matt Damon, Jessica Chastain, Kristen Wiig
"I admit it's fatally dangerous, but I'd get to fly around like Iron Man."
"The Martian" is adopted from Andy Weir's breakout novel "The Martian", a story of realistic space exploration. From this movie, you can see everything you want from a novel. It is filled with rich and accurate scientific details that could be explained to non-scientific fans in a simple way.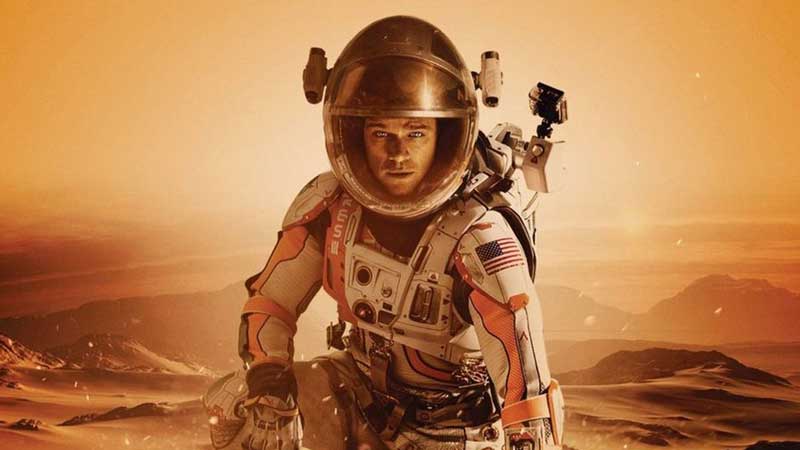 20. Manchester by the Sea (2016)
Rate: 7.8 / Genre: independent tragedy / Stars: Casey Affleck, Michelle Williams, Kyle Chandler
"I said a lot of terrible things to you."
In a sense, "Manchester by the Sea" is a non "Chicken Soup for the Soul" movie. The gray sky, the snow-covered ground, plain and simple conversation, and the soothing soundtrack reveals a trace of sadness. There is no salvation or relief in this story, but this is the true meaning of life.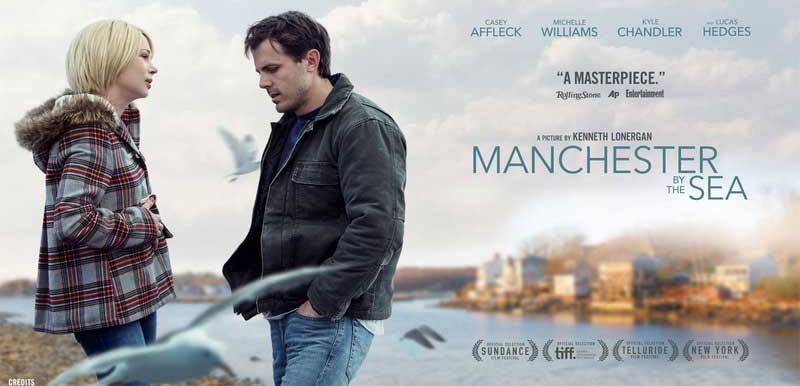 ---
Extra Tips: How to Download These Videos to MP4
If you want to watch these movies offline on more devices, SameMovie Amazon Video Downloader is a dedicated tool that grants you the ability to download video files from Amazon Prime. You can use the program to download movies and TV shows from Amazon Prime on a computer to MP4 video format by default and keep the HD quality and multi-language audio tracks & subtitles.
SameMovie Amazon Video Downloader
Download HD videos from Amazon Prime.
Download Amazon videos in MP4/MKV format.
Preserve multi-language audios and subtitles.
Smart searching function and fast download speed.
Watch Amazon titles offline without limits.
Free technical support & software updates.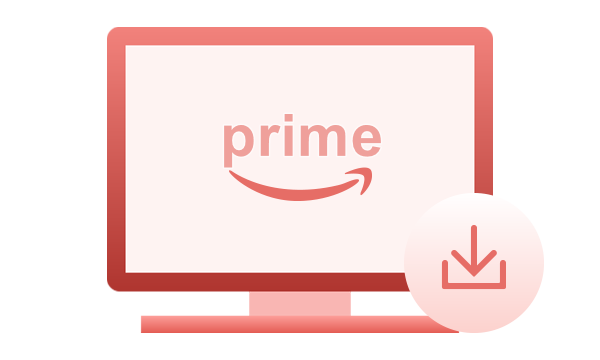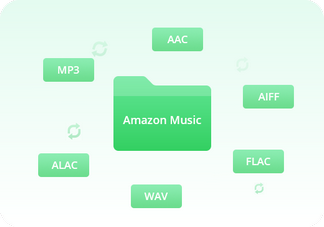 Convert Amazon Music to MP3
NoteBurner Amazon Music Converter is a reliable multifunctional audio converter to convert Amazon Music Unlimited & Prime Music to MP3/AAC/WAV/FLAC/AIFF/ALAC format at 10X speed with up to Ultra HD quality kept. With this handy tools, you can enjoy the converted Amazon Music songs on any device or software platform, such as DJ mixer, MP3 player, car player, USB drive, smartwatch, and so on.
Read More

---