Options > Video Record (for Any Video Ultimate)
Simply click "Edit>Options" or click the Options button in the bottom left of the main window, you will see the following window: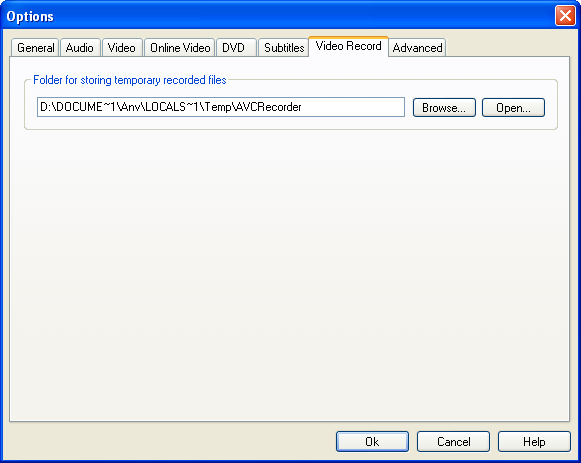 Folder for storing temporary recorded files
You can find the recorded video files on this tab by clicking Open button. Or you can change the located folder for recorded files by clicking Browse button.
Testimonial

"Have captured some Netflix streaming videos. Good quality! " -- Jane White
"Your HTML5 output profile with embedding code, really rocks! Easily shared DV on my site!" -- Eric Gates
"To my surprise, your video converter can also create DVD movies and record videos. Really an excellent bonus!" -- David James
"AVC Ultimate merits its label as the ultimate multimedia solution!" -- Loring Lee
Video Converter Ultimate
Copyright ©2022 Anvsoft Inc. All Rights Reserved.