Nokia is capable of making a quality mobile device and Microsoft's Windows Phone OS is usable, yet there is still gradual uptake on Nokia Windows phones. The Lumia 1020 is the next hopeful breakout star. It takes photos and video that no other smartphone can match with a 41 megapixel camera sensor, PureView technology, Optical Image Stabilisation and amazing high-resolution zoom.
Like all the Lumia 920-series phones, the 1020's 4.5-inch display features a 1,280x768-pixel resolution (WXGA) and pixel density of 334ppi. Its AMOLED screen is also supersensitive, which means you can operate it with fingernails or gloved fingertips. So it it really a good choice for video enjoyment.
If you come across some videos that fail to play on the Nokia Lumia 1020, the only solution is convert these files to Nokia Lumia 1020 supported formats. And you can quickly and easily finish this job as long as you have an excellent Nokia Lumia 1020 Video Converter. Here Any Video Converter Freeware will be your best choice.

Unbeatable photos and video
The Nokia Lumia 1020, powered by Windows Phone 8, comes with MS Office and all the unique Lumia features like Nokia Music and free voice-guided navigation. Add on a wireless charging cover to power up without plugging in. It is the only smartphone with a 41 megapixel camera sensor, Full HD video and Nokia Rich Recording for incredible audio capture. Capture high resolution photos, zoom into details and reframe them as new images. Adjust focus, white balance and exposure with easy, intuitive controls.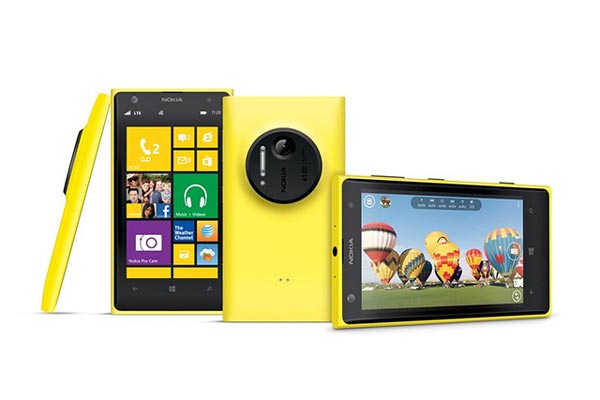 Display:
Display size: 4.5 ''
Display resolution: WXGA (1280 x 768)
Display technology: ClearBlack, AMOLED
Touch screen technology: Super sensitive touch
Photography:
Main camera sensor: 41 MP, PureView
Flash type: Xenon flash
Power management:
Maximum 2G talk time: 19.1 h
Maximum 3G talk time: 13.3 h
Music playback time: 63 h
Wireless charging: Yes, with accessory cover
Processor:
Processor name: Qualcomm Snapdragon™ S4
Processor type: Dual-core 1.5 GHz
While both devices had their hits and misses. Most of the big-name apps are on Windows Phone 8, like Facebook, Twitter, CNN, Foursquare and more. But it's also missing incredibly popular apps like Instagram and Vine. This lack of app support is what usually turns people off from adopting the Windows Phone platform. You should make your own choice.
You may need a video converter to convert other video and audio formats to MP4, MP3, with MP4, MP3 as its best supported media format. Here I would like to recommend a Video Converter for Lumia 1020 to you --- Any Video Converter. First of all, it is free of charge. And the Any Video Converter Free version is specially designed for users to convert any videos to play on Nokia Lumia 1020 with ease. Fast encoding speed and user-friendly interface are also integrated. If you checked out the following step-by-step guide, you may know how easy it is to watch any video you would like with this professional Nokia Lumia 1020 Video Converter.
How to convert video with the free Nokia Lumia 1020 Video Converter?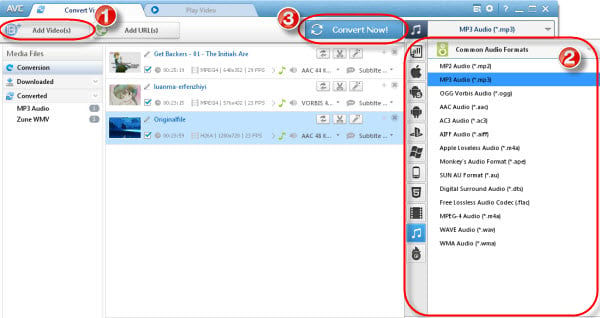 Step 1. Click "Add Video(s)" Button to add videos you would like to convert.
Step 2. Select output audio format from the drop-down list. Common Video Formats > Customized MP4 Movie(*.mp4) may be a good choice.
Step 3. Click "Convert Now" Button to start conversion.
Please Note:
Under the preview window field, you can also manually set the output audio parameters. For novice users it is recommended to leave the default settings. You can manually enter the video size for Nokia Lumia 1020 in Video Options.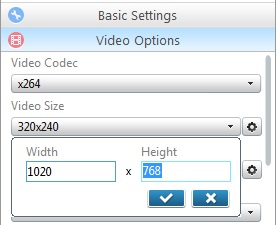 Then you can transfer the converted videos to your Nokia Lumia 1020. Apart from converting videos for Nokia Lumia 1020, you can also download video from YouTube, facebook, nicovideo, myvideo, vevo, veoh, dailymotion, break and more online streaming video with this Free Nokia Lumia 1020 Video Converter.
Nokia Lumia 1020 Review by Mobile TechReview