How to convert videos to MP4 format for Hiphone i9?
Step1: Add the video clips from your hard drive, YouTube or Google Video to the Windows Mobile Video Converter. Batch video conversion and merging videos are supported.
Step 2: Choose output profile "Customized MP4 Movie (*.mp4)" in the profile drop-down list and set frame size option to 640 x 480 pixels. You need to manually input frame size value according to your Hiphone i9's screen resolution. The default settings is good enough. For better enjoying videos on Hiphone i9, you can customize video and audio options, such as Video Codec, Video Bitrate, Audio Codec, Audio Bitrate, Audio Channel, Disable Audio, etc.
Step 3: Click Convert button to start. Once the conversion is finished, you can click "Output Folder" button to get the output WMV files. Then connect your Hiphone i9 with computer, import output videos into it, and have fun!
Wanna convert DVD movies? Please download Hiphone i9 Any DVD Converter Professional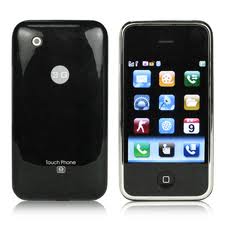 Convert AVI Video to Hiphone i9
Specializing in AVI conversion, Any Video Converter can convert AVI to Hiphone i9 supported video formats, such as WMV, 3GP or MP4, like a piece of cake! You can preview the movie before converting, extract audio from video and convert video to all popular audio, clip any movie segment, snapshot the images in preview, customize the output effect, automatically shut down the computer after converting finished, convert files in batches, etc.
AVI (Audio Video Interleave) is the most common format for audio/video data on computers. The Microsoft AVI file format is a RIFF (Resource Interchange File Format) file specification used to capture, edit, and play back audio-video sequences.
Convert MKV Video to Hiphone i9
Any Video Converter is well designed for Matroska video - MKV video conversion. It can convert MKV to AVI, MKV to MP4, MKV to XviD, WMV, X264/MPEG-4 formats, along with extracting audio from MKV to MP3, WAV, WMA, AAC or M4A music file. With high speed and wonderful output quality, the MKV video converter enables you to convert MKV to video and audio formats playable on Hiphone i9, Hiphone i9 HD, Touch Pro2, Diamond, T-mobile G1, Touch 3G, Magic, Dream, Hero, Droid Eris etc. for enjoying MKV movies on the go.
In addition, this MKV to Hiphone i9 video converter offers you many other choices including: convert mkv to avi, convert mkv to mp4, convert mkv to wmv, convert mkv to 3gp, convert mkv to 3g2, convert mkv to swf, convert mkv to flv, convert mkv to ipad, convert mkv to mpg, convert mkv to ipod, convert mkv to iphone, convert mkv to psp, convert mkv to apple tv, convert mkv to zune and convert mkv to blackberry.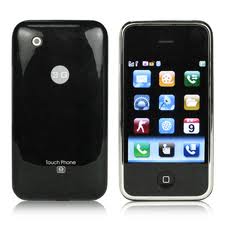 Convert MPEG Video to Hiphone i9
Any Video Converter, the most powerful Hiphone i9 converter, is an excellent tool for users who would like to convert MPEG video files to Hiphone i9 phones compatible media format (WMV, MP4, MP3). It is an all-in-one MPEG to Hiphone i9 converter, Hiphone i9 video converter and Hiphone i9 music converter.
Besides Hiphone i9, Any Video Converter also supports converting videos for other Hiphone i9 mobile phones including Hiphone i9 Diamond (2), Magic, Cruise, Hiphone i9 HD, 3G, Hiphone i9 Pro2/Pro, Hiphone i9 dream, Hiphone i9 Dual, T-mobile G1, Viva, P2370, Hiphone i9 GSM, P3600i, P3400, P3350, P3300, P3000, D600, D818C, D810, M700, P800W, 818Pro, TyTN II, Hiphone i9 shift, Hiphone i9 advantage, P4350, U1000, C800, 838Pro, Hiphone i9 Snap, S740, S730, S720, S710, C730, C500, C720W, 595, S301, S300 and more other models.
Convert OGM Video to Hiphone i9
Any Video Converter is an easy-to-use Hiphone i9 video converter to convert OGM files. With it, you can convert OGM to WMV, OGM to 3PG, OGM to MPEG4, OGM to MKV, OGM to FLV, OGM to 3G2, XviD, MPG, etc format files. The powerful features and unbeatable price make the OGM to Hiphone i9 Video Converter an affordable and powerful video conversion solution on personal computer.
The OGM file type is primarily associated with 'Ogg Vorbis'. OGM is another extension for the OGG container adopted by Windows users to distinguish music (OGG) and video (OGM). Although not an official extension it is used by DivX and Xvid encoders that put video into the Ogg container.
With Any Video Converter, you can convert the following video formats to Hiphone i9:
| | |
| --- | --- |
| • Convert RV to Hiphone i9 | • Convert 3G2 to Hiphone i9 |
| • Convert DivX to Hiphone i9 | • Convert DV to Hiphone i9 |
| • Convert DVR-MS to Hiphone i9 | • Convert FLV to Hiphone i9 |
| • Convert M2T to Hiphone i9 | • Convert M2TS to Hiphone i9 |
| • Convert M2V to Hiphone i9 | • Convert MKV to Hiphone i9 |
| • Convert MOD to Hiphone i9 | • Convert MPE to Hiphone i9 |
| • Convert MPEG to Hiphone i9 | • Convert MTS to Hiphone i9 |
| • Convert OGM to Hiphone i9 | • Convert QT to Hiphone i9 |
| • Convert RM to Hiphone i9 | • Convert RMVB to Hiphone i9 |
| • Convert QuickTime to Hiphone i9 | • Convert TP to Hiphone i9 |
| • Convert TS to Hiphone i9 | • Convert VOB to Hiphone i9 |
| • Convert TOD to Hiphone i9 | • Convert AVCHD to Hiphone i9 |
Are you excited about the Hiphone i9? Buy Hiphone i9 online with cheap discount from waltzmart.com